Alex Iwobi Should Be More Decisive For Arsenal As For Nigeria
Published: November 16, 2017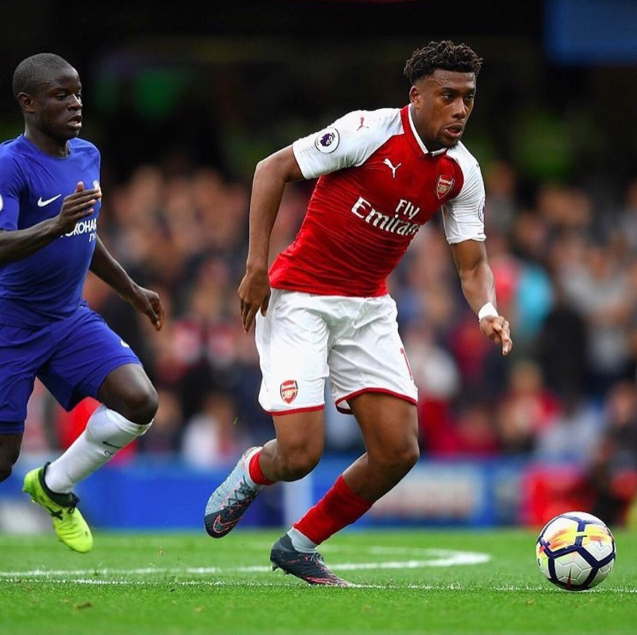 Iwobi needs to complement his Nigeria performances with more influential Arsenal displays in order to truly be classified a great.
As Alex Iwobi return back to club action at his Arsenal side this week after starring again on the international stage for Nigeria, jostling for prominence at the back of his mind is his obvious effectiveness when donning the green and white but erratically inconsistent when called upon to bail out his Gunners side.
It is somewhat a saddening indictment to accept though — on the part of the precocious starlet, such antecedent should particularly be mind-boggling but then, all he needs to do is to step out of the doldrums at club level and produce performances reminiscent of his Super Eagles showings, if he would want to truly be revered in the ilk of a football great.
Arsenal's correspondent, Josh Sipphie echoed such sentiments thus, after the 21-year old struck twice in a sensational display as the Super Eagles battled back from behind to down Argentina on Tuesday, hinting at the talented youngster's failings at Arsenal but had always delivered the goods for his national team, combining incisive play with clinical finishing, a character which he had not really shown at Arsenal.
Of course, there is no hiding the fact that the Hale End product is truly talented — he has been anything but woeful for his club even, though there has been combination of insubstantial plays with flashes of brilliance in a bizarre way that had contrived to stunt his progress with Arsene Wenger's side.
But yet, he remains within sight and trust of the London club's XI.
Though Iwobi is still very young and callow, playing at the top level with a club of Arsenal's status would always thrust him in the limelight and surely, it might just be the right time to appease both parties: club and country; he verily can ill afford to fumble.
Arsenal welcome Tottenham Hot spurs to the Emirates stadium this weekend and Alex Iwobi would bid his time carefully to cease any opportunity that comes his way.
Having proved decisive for Nigeria, he should now do so for Arsenal.
Emmanuel Chinaza
Photo Credit : arsenal.com