Live Results Of Today Matches
Published: October 22, 2018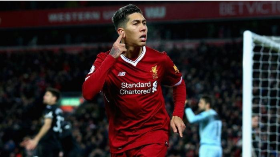 It has become much easier to follow the live results.
Now, it is enough to visit the website of sports statistics to be aware of the latest events. Attention here is paid to dozens of sports, among which you will definitely find the most interesting for you.
This year the struggle for gold medals in the English Premier League is particularly tense. At the start of the season, the most preferable teams are:
Chelsea;
Manchester City;
Liverpool.
The previous time the Reds were at the first place in 1990, but this time they have a good chance to break this sad series.
You can always learn
live score results
at he site of sports statistics. It is important to note that in the line of events you will find both major competitions of top European championships and Champions League and matches of local clubs, such as
Kingston City FC.

Liverpool Chances Of Winning EPL Gold
This summer, the squad of Jurgen Klopp became noticeably stronger, and now their lineup looks more balanced than it was the previous season.
This is reflected in the results, because the Reds started with 7 victories in a row in all tournaments.
After this, however, a series of not the most convincing matches followed, but this should not affect the team.
Now, Liverpool's lineup has become significantly stronger, with several players applying for each position on the field.
There is no more imbalances towards the attack, as it was last year.
Summer transfers have begun to justify themselves: Fabinho, Keita, Shaqiri and especially Alisson.
The attack still has Mane, Firmino and Salah, but this time they have a worthy substitute, Sturridge, who finally recovered and has already managed to get in shape.
Thanks to this lineup composition and coaching genius of Jurgen Klopp, Liverpool is quite capable of successfully performing on all fronts.
Now, the team is not inferior to its main competitors. If it manages to properly distribute the forces for the entire duration of the tournament, then the Reds are quite capable of winning gold medals.
It is very important for Liverpool not to lose treasured points in matches with weaker rivals, which was a big problem the previous season.
If this can be avoided, then the Merseysiders will significantly increase their chances of final triumph.
Visit the site of sports statistics to be the first to know the results of their performances and to monitor the matches of other teams in various championships around the world.
Igho Kingsley
Photo Credit : liverpoolfc.com