AFCON Hosting Battle: How Nigeria, Ghana, South Africa, Equatorial Guinea, Gabon Came To CAF's Rescue
Published: December 15, 2018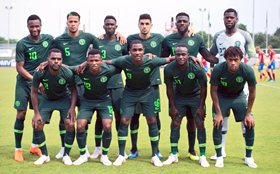 Egypt and South Africa have officially signaled their readiness to replace Cameroon as hosts of the 2019 Africa Cup of Nations after the rights was stripped off the central African country over lack of preparation and security reasons.
Izuchukwu Okosi recalls how Nigeria and some other African countries stepped up to host the 'African World Cup' after the designated hosts lost their rights.
Year: 2000
Eventual Hosts: Ghana and Nigeria
Designated Host Country: Zimbabwe
Zimbabwe were billed to host the tournament in the year 2000 but 'big brothers' Nigeria and Ghana accepted to co host the tournament as the Confederation of African Football deemed the eastern African country as not ready to host the continent due to their sloe pace of preparation.
Nigeria reached the final but controversially lost on penalties to the Indomitable Lions of Cameroon.
Year: 2013
Eventual Hosts: South Africa
Designated Hosts: Libya
The political crisis in Libya robbed the country a place in history as the AFCON hosts.
South Africa, hosts of the 2010 World Cup and several other sporting events accepted to host the continent.
Interestingly Nigeria who could not defend their AFCON title in South Africa 1996 which they won in Tunisia 94 conquered Africa in South Africa, their title Africa Nations Cup triumph.
Year: 2015
Eventual Hosts: Equatorial Guinea
Designated Hosts: Morocco
Morocco were supposed to play hosts to the rest of Africa in 2015 but pulled out due to their fears of the dreaded Ebola disease which spread in parts of Africa like wildfire.
Their decision irked CAF who suspended them for two editions of the tournament. However the ruling was reversed by the Court of Arbitration ostensibly on humanitarian grounds.
Equatorial Guinea were awarded the hosting rights eventually.
Year: 2017
Eventual Hosts: Gabon
Designated Hosts: Libya
Once again Libya lost the chance to redeem their image as they failed to host the tournament four years earlier due to unabated political crisis in the north African country.
Gabon got the nod from CAF to host and did considerably well in playing hosts to other teams.
Izuchukwu Okosi
Latest News

Football News
24/7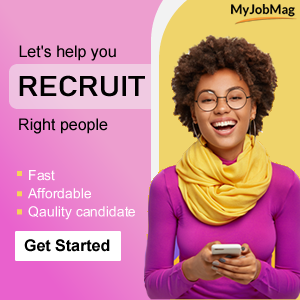 News Categories