Chelsea Nigerian Fans Are All Saying The Same Thing About Sarri After 6-0 Loss To Man City
Published: February 10, 2019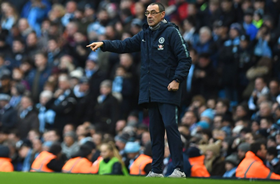 Chelsea's Nigerian fans have voiced their displeasure with manager Maurizio Sarri in the wake of the humiliating 6-0 loss to Manchester City in the Premier League on Sunday evening.
The Citizens tore The Blues apart with ease inside the opening 25 minutes with Sergio Aguero netting twice while Raheem Sterling and Ilkay Gundogan scored their other goals, before the Argentina international completed his hat-trick in the second half and Sterling wrapped up the scoring in the 80th minute.
Sarri's future will be the subject of speculation in the coming days after Chelsea suffered their heaviest defeat in all competitions since losing 7-0 to Nottingham Forest in 1991.
Plenty of Chelsea fans based in Nigeria have already started discussing the future of the Italian and here's what they've had to say on Twitter :

@teemahagbalaya : ''Sarri 😂😂😂😂😂 I'm sure they'll sack him today''.

@Dipson1 : ''They may just sack Sarri this week.''

@adedhayo : ''When will #chelseafc sack #sarri? Abi na until after 7 - 0 ni?''

@oladot__ : ''Losing Hazard, forced to let odoi go, Sarri sack''.

@ekwunife_dan : ''Voting President Buhari as Nigerian President is NOT the worst decision I have ever taken, Clamouring for Sarri appointment has been the WORST decision ever! If Chelsea don't sack that smoker tomorrow morning, I'll denounce being a fan of Chelsea. #MCICHE #Atikuinkano #Chelsea''.

@DJSLIMNIGERIA : ''I hate to call for a sack when my team is loosing but now look at the situation here in CFC, is it not safe to call for sarri's head?? Just reason am.''

@KoredeBozz : ''Thought sarri was the David that was gonna conquer our Goliath but never knew Chelsea brought in the Goliath that will conquer them. Face it Chelsea u using ur hand to do ya self. I don't hate on people but ambramovich gotta hand him that letter of SACK.''

@peter_Ipuole : ''My head is screaming for Sarri sack''.

@AAAlatishe : ''4-0 in 30 mins. Sarri is a fraud. Sack him. #SarriOut''.

@Gbengapraiz : ''Abramhamovic please sack sarri before he destroys that team please #SarriOut''.

@ollasupo : ''This is No More a Joke O! 5 - 0, They May Sack Sarri In The Next 24 Hours O!.''

@Hammedishau : ''Please sack sarri after this match''.

@Oluwamayowafun4 : ''Pls who's typing sarri's sack letter😂😂😂''.

@AlowakennouK : ''So this is the sarri that is better than conte abi .. Just help me remind him that his sack letter is ready .... sorriball jakujaku 😐''.

@reggieakingbade : ''Sack Sarri if we don't get top 4. What a joke''.

@Vinzcentvinz : ''Like this tweet if you want Chelsea to Sack Sarri?? ''

@Big_fish_45 : ''What a disgrace 6-0 the worst I have ever seen in my entire life omg!!! Chelsea should sack sarri he is too stubborn with Jorginho playing that central role 😡😡''.

@ronaldnzimora : ''If I don't hear of Sarri's sack by morning latest, then Roman should consider selling the club to a serious person.''

@psalmuel__ : ''Hoping Sarri's sack letter is ready by Monday. Let him take back Jorginho. Somebody call Guus Hiddink or Di Matteo to save this sinking ship @ChelseaFC'.

@TheChelseaWay : ''I don't understand how Sarri doesn't get he sack after this.''

Ifeanyi Emmanuel

Photo Credit  : chelseafc.com

Latest News

Football News
24/7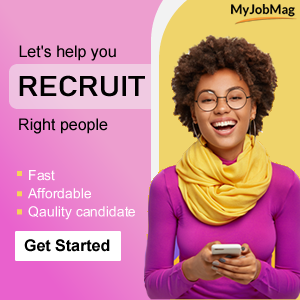 News Categories