How (un)Predictable Is The Premier League?
Published: March 06, 2019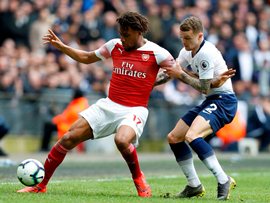 The kamikaze punter who, at the start of the 2015/2016 season, put his money on Leicester City to win the title, was paid 5,000 times his bet.
Of course this was a once in a lifetime. The next year Chelsea dominated from start to finish, and in the 2017/18 season Manchester City was not even aware of competition.
But this season offers more of what the Premier League is famous for: anything can happen.
We have seen Jürgen Klopp challenging Pep Guardiola's aura of invincibility, and Liverpool reemerging as a title contender for the first time in 28 years.
We have witnessed Manchester United's astonishing come-back after they swapped one of football's most acclaimed managers for a rather inexperienced Norwegian coach.
Smaller clubs like Wolves and Watford
perform remarkably well,
and the competition for the Champions League tickets will probably be exciting till the very end.
Though unpredictability is one of the charms of the Premier League, fans – and especially people who like to bet – are always looking for facts to hold on to.

Which factors are going to decide how the final table of the 2018/19 season will look like?
In 
analyzing the Premier League run-in
  you can find the stats of the last 10 match days from the past 10 years.
Igho Kingsley

Photo Credit : arsenal.com