Chelsea Must Ignore Torino's Offer For Improved Defender Ola Aina
Published: March 12, 2019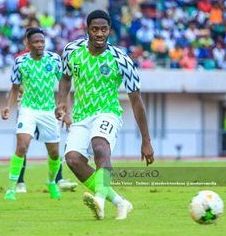 Chelsea right-back Ola Aina, who is on loan at Torino, has been in the best form of his career since the start of the season, and is one of the most important players in Walter Mazzarri's team.
Aina isn't just an important figure in Torino's backline, he is currently one of the most reliable defenders in Serie A.
The 22-year-old star has featured in 25 matches for The Maroons in all competitions and his sublime performance has caught the attention of Torino's chief Urbano Cairo, who is reportedly planning a £9m move to sign him on permanent deal in the summer.
Chelsea's defense has left so much to be desired all through the campaign, and Sarri wouldn't want to have the same defensive setup next season.
Davide Zappacosta hasn't been given any chance to proof himself so far this season, while Marcos Alonso has been shadow of himself under Sarri's tutelage.
Emerson Palmieri is nowhere closer to becoming Sarri's undisputed starter, so, he has failed to make any meaningful impact on his team's display at the back of the pitch.
Sarri needs to add new and quality players to his defensive unit if he must stand a chance of winning the Premier League title.
With Chelsea facing a transfer ban, the Italian manager doesn't need to look elsewhere for an inspirational defender with potential, The Blues only need to turn down Torino's bid for Ola Aina and integrate the youngster into the starting line-up.
Apart from the Nigerian's defensive ability, his desire to join his teammates while attacking is another reason why the former Napoli boss must give Aina the chance he truly deserves.
Ibukun Italoye