Forget Higuain; This Youngster is The Solution to Chelsea's Attacking Problems
Published: March 26, 2019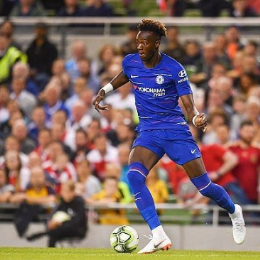 This season has been one to forget for Chelsea fans and their manager Maurizio Sarri, who is working with an English club for the first time in his managerial career.
The Italian manager started the campaign on fine note as he led the Blues to 18 unbeaten games in all competitions, but he couldn't maintain the tempo for a long period of time.

He suffered his first defeat of the season to Tottenham, and that was the start of Chelsea's unimpressive run of form.
The strikers became wasteful in front of goal, while the midfielders - especially Jorginho and Kante - failed to live up to expectations.
Alvaro Morata and Olivier Giroud couldn't provide the goals needed by the team to win matches, which forced Maurizio Sarri to search for urgent solution during the January transfer window.
Sarri eventually captured the services of former Real Madrid star Gonzalo Higuain on a loan deal in January, hoping the Argentinian will solve the goalscoring problems rocking his team.
Higuain's presence at Stamford Bridge has done little or nothing to improve the Blues problem. He has scored just three goals after featuring in seven Premier League matches.
Having seen how woeful Alvaro Morata (before his loan move to Atletico Madrid) and Olivier Giroud have been throughout this season, Maurizio Sarri will need to consider 21-goal hero Tammy Abraham as the best solution to his problems next season.
Abraham revealed to media some weeks back that his prime target is to be part of Sarri's team for next season, hence, the manager shouldn't worry about the player's commitment.
The 21-year-old will surely add more spark to the team, and his partnership with Eden Hazard will be too handful for many Premier League defenders to cope with.

Ibukun Italoye
Photo Credit : chelseafc.com