Detailed Line Of All EPL Results
Published: April 19, 2019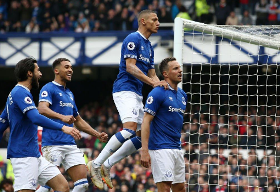 Today, it is very easy to find out all the
EPL results.
  At any time of the day or night, you can visit the site of sports statistics to discover a lot of new things from the world's strongest national championship.
We offer our users an opportunity to learn information not only on the teams from the TOP-6, but also on many others.
For example, in England, there is usually a tense unfolding to keep the place in the elite division. But this season, it's not quite like that.
Huddersfield and Fullham confirmed their relegation in March and early April, respectively. The name of the third loser will become known to fans in the last rounds.
You can monitor the
EPL results
using any device. Together with us, you will save time and get access to a unique line of events, which is constantly updated with important statistical data.
The results of matches that have already ended are usually published in the special section. Information on live confrontations is easy to find directly on the home page.
Convenient access to information on 777score.ng
In order to not miss relevant information, just go to
777score.ng.
Here, all information is constantly updated and fully corresponds to what is happening on the field.
As for the fight for the champion title, then the season 2018/19 was marked with an interesting fight between Liverpool and Manchester City; the fans haven't seen such intensity for several years.
If in winter the Reds looked preferable, then in spring the Citizens managed not only to catch up with the rivals, but also to overcome their main competitors.
Among the trump cards of Guardiola's team are:
1. High level of performance mastery.
2. Good teamwork. Due to this, the number of mistakes and inaccurate passes on the football field was reduced to a minimum.
3. Long bench. At a long tournament distance, this is also an important factor, because only the players in top form are allowed to play.
However, both opponents deserve praising, because they looked confident not only in matches against average teams and outsiders, but also against teams of the top-6. This is an indicator of high class.
If you want to learn more about the confrontation of the teams, visit the
777score
site.
It offers a unique line of events, as well as the opportunity to study in detail the history of teams' confrontations.
You will also see the schedule of the remaining matches.
Thanks to all these factors, the presented resource stands out against others and makes it convenient for users to follow the latest information here.
Ifeanyi Emmanuel