World Record in Juggling by Swede
Published: October 11, 2010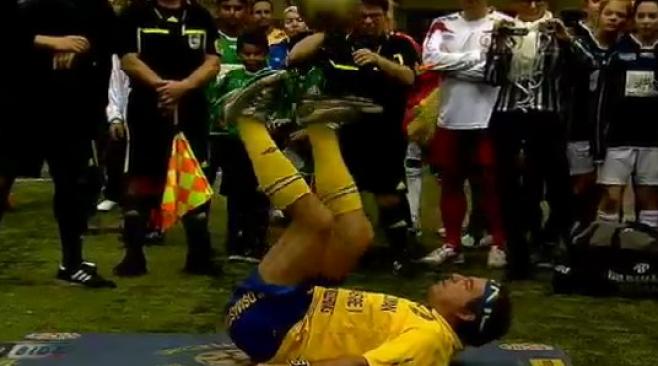 The Swedish player Tomas Lundman has broken the world record for juggling a ball on the soles of the feet while lying on his back. The record was broken this weekend at the football tournament MTG United for Peace in Oslo, Norway.
Lundman kept the ball in the air for 6 minutes and 54 seconds.
The previous record was
was 6:14 min.
The longest time heading a football without it dropping is 8 hr 32 min 3 sec, which was also set by by Tomas Lundman at the Gångsatrahallen, Lidingo, Sweden, on February 27, 2004.