Predicting The Future Of Liverpool's One-time Teen Sensation, Ojo
Published: May 11, 2019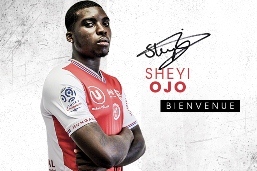 One-time Liverpool teen sensation Sheyi Ojo was sent on his fourth loan deal by Liverpool when they reached an agreement with Ligue 1 side Reims prior to the start of this season.
The youngster was one of Liverpool's most valuable academy products in 2015 but he couldn't maintain his growing reputation at the Anfield Stadium.
A short-term switch to the French Ligue was predicted by many Liverpool fans to be the turning point for Ojo, but it turned out they were expecting too much from the former U20 World Cup winner.
Ojo has been involved in just 14 games without a goal or an assist while his overall display left so much to be desired.
Considering his performances this season, it is certain Ojo isn't close to returning to Anfield as a first-team player in the upcoming season.

Will he benefit from another loan move in the summer or will Liverpool end their relationship with one of their best academy products?
It is believed that Ojo's lack of form is due to his inability to stay at a club for long.

The youngster has to new a culture, new manager's tactical discipline on an annual basis which is affecting the psychological aspect of the game.
Staying in one for long period of time will help him relaunch his career and equally help him regain his confidence become the player we tipped him to be. But the question is who is ready to sign the England international? Only time will tell.
Ibukun Italoye
Photo Credit : stade-de-reims.com