Bet9ja Royal Cup Opener: Texas Academy to Tackle Royal FC
Published: September 06, 2019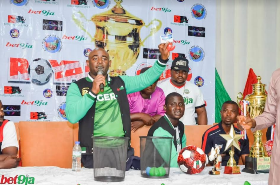 Texas Academy will trade tackles with Royal Football Club in the opening game of the 2019 Bet9ja Royal Cup tournament in Delta State on Saturday, September 14, 2019, as the two Asaba-based sides will begin the quest for bragging rights in the competition formally.
The 13th edition of the Royal Cup, tagged: Delta Premier Grassroots Soccer World Cup, will have about 110 clubs taking part in the local government area qualifiers across the state.
The opening game will take place at the Government Model School football pitch in Asaba.
Speaking exclusively with members of the press on the sideline before the draws were held, the National Training Officer of the Nigeria Football Coaches Association, NFCA, Henry Abiodun, urged coaches to continually avail themselves to learning new trends in the profession.
''Coaches must continue to learn, '' said Abiodun.
"They must understand that knowledge is power, so whenever they find the opportunity and platform where they can increase their knowledge they should make sure they rush down to grab it.
''Seminars, workshop like this, coaches courses, they should rush there because the game continue to change, the game imposes different challenges and if you don't update your knowledge then you are left out.''
Responding to challenges faced in the coaching profession, Abiodun,  who is also the Director of Coaching Education, Football Coaches Association of Africa Nations, FCAAN, advised coaches to begin the process of self-development no matter how small it seems.
''We face numerous challenges, but among them is how do I get a job. Okay? And this is what I say, Not every coach will have a job at the premier level, not every coach will have job at the National level, but see yourselves as a teacher, we have teachers that are not employ by the government, but because you are teacher, you can teach kids in Home schools, Home Lessons, and you still get paid.
''So if you really have the knowledge you can train about three players at a time and you still coaching, though I know is not common in Nigeria. Even in the western world we have individual training sessions, we have group training session, so in essence what I am saying is, quit complaining that I don't have a job and start small, you will end building academy that will benefit all tomorrow.''
Also speaking with members of the press, the Chief Consultant of the competition, Eddie Ogbemudia of Myron Topclass Sport Outfits, described the coaching profession as a job with a lot of earnings, if proper structure and documentation is in place.
He further pointed out football that football is a big brisk business that is not solely about running on the pitch, but also involves huge financial rewards.
''We have dishonest persons in this business," he stated.
"They tend to be very fast in order to make money for themselves on the detriment of others. I have met a lot of them, and the coaches also have their own side of the story, so for me there is need to build trust in these players so they can in return have confidence in them(coaches), so when anything comes up they will be carried along.
''There are a lot of persons that wants reap where they never sowed. You see these players, they will be in a team that discovered them at a very tender age to their present age, and somebody from nowhere will just come and cajole them into signing funny contracts, we have a lot of players abandoned in the Europe, Asian countries with nothing to write home about, so we need to build a level of trust so you(coaches) so that have honest person around you.''
Speaking on training compensation and solidarity mechanism, a sports lawyer, Kelvin Omuojine, charged grassroots football club coaches to take proper documentation of their players seriously, saying this would spare them stress of legal tussles and other attendant issues.
The opening fixture will kick off at 3pm.
Jahrock Ujewe
Latest News

Football News
24/7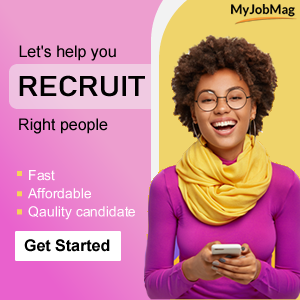 News Categories