Newly Appointed Super Eagles Assistant Coach Yobo Gets Backing From Ex-Birmingham City Star
Published: March 10, 2020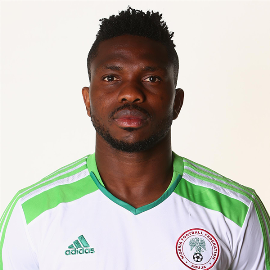 Joseph Yobo has received backing from former Birmingham City winger Folorunso Okenla in the wake of his appointment as assistant coach of the Super Eagles.

There has been a big controversy about the hiring of the ex-Everton central defender by the Nigeria Football Federation, with some fans and pundits, and even coach Gernot Rohr pointing out that he does not have the required qualifications for the job.

But Okenla has argued that Yobo is very experienced, having played football at a high level for club and country and believes he must have undergone a coaching course during his Everton days.

"We have become a nation of certificates which is rather an unfortunate thing, Joseph Yobo played football at every level for the national team if I'm correct," Okenla explained.

"He's probably the most capped Nigerian international player and for the clubs that he played for in Europe."

Okenla, who was a member of the Super Eagles squad to the 1988 AFCON, added : "In terms of paper qualification I do not know know much about what he has been able to do to better himself but you cannot take away from the fact that having played football for as many years as he did and at level at which he did, he would not be competent to be assistant coach to the Nigerian national team, that would be a far cry and that would be very unfair on the gentleman.

"However, having played in England myself, I know there are opportunities provided to players at the end of every season to have one kind of coaching training or the other and I want to believe at some point Yobo may have done one of those kind of trainings".
Yobo's first assignment as Super Eagles assistant coach is a 2021 Africa Cup of Nations qualifier against Sierra Leone in Asaba on March 27.
Ifeanyi Emmanuel

Photo Credit : fifa.com