The Must-Have Bonuses That You Need If You Want To Bet On Football
Published: January 18, 2021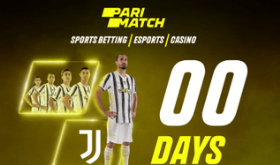 Even though there were hardly any betting websites a few years ago, you can now choose from loads of different online bookmakers.

Instead of going to land-based betting shops, people prefer to stay home and bet on their favorite football team.
Besides the convenience, one of the reasons why many bettors like to punt online is due to the bonuses.

There are all sorts of promos that you can choose from, especially when it comes down to sports. Some of them are only available for certain things, such as football, whereas others can be used for all sorts of sports.
In this article, we'd like to share with you some of the must-have football promos that you need to look for.

Matching Welcome promo
If you browse through this list of
bookmakers by bonuses
, you will see that almost all of them allow their customers to claim a matching welcome promo.
This means that once you sign up and make a successful deposit, you will receive a 100% (in some cases, even 150%) matching deposit, up to a certain amount. In other words, you will have twice the amount of money to play with.
Before you start using your bonus, though, there are certain things that you have to look at, such as the rollover requirement. In most cases, you won't have to wager the sports promo a lot, but it is still something that you need to keep in mind.
Another thing that many punters forget to check is the maximum allowed bet. Typically, bookies will allow you to wager up to $5 while you have an active bonus, but there could be exceptions.
Accumulator offers

The next offer that you will probably find once you open an account on one of the reputable online bookies is called an accumulator bonus.

There are different variations of this promo, but usually, it will give you a bonus on your odds if you manage to predict a specific number of events successfully.
It is important to note that most bookies will only reward you if you predict more than five events. The more successful predictions you have, the higher the prize.

Unfortunately, this is easier said than done because "guessing" multiple sports events is not easy.
Insurance

The last reward on this list is not as common as the other ones, but it doesn't mean it is not worth it.

The insurance
bonus allows you to pay a small fee and guarantee yourself that you will get your money back if the match doesn't end in your favor.
Insuring your bet shouldn't be that expensive, but this might not always be the case. So, don't forget to skim through the T&C.
Honorable Mentions

One of the most popular types of sports offers is the no deposit bonus. It usually gives bettors a small amount of money that they can use on whichever sport they like.

What makes the no deposit bonus so desirable is that you don't have to use any money to get it.