LMC Sledge Hammer To Fall On Abia Warriors, NPFL Side Terminate Player's Contract Through SMS
Published: January 27, 2021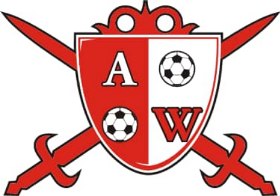 After sanctioning Akwa United for several breaches of the League's Frameworks and regulations, the League Management Company, LMC is expected to move the punishment train to Abia Warriors for also breaching the rules as stipulated in the rule book.
The Abia State based Nigeria Professional Football League outfit unlawfully terminated the contract of two of their players, Victor Alegbe and Obinna Julius.
The act is a breach on article B9.45 of the NPFL Frameworks and Regulations.
Through their representative, Eddie Iseri Ogbemudia, the players have already written officially to the LMC for their claims to be attended to by the body's Compliance Unit.
According to the intermediary "This is actually one ill wind that's blowing the League no good, we have reported the case appropriately to the LMC and we are trusting the process.
"Honestly, it's such a shame that we still have clubs in our country's elite division operating this way, every time the LMC will warn against actions that can put the League into disrepute and it's unfortunate that Abia Warriors do not care.
"Imagine terminating a player's contract through SMS? It's definitely barbaric and absurd, there should be a process, this is not weekend set or street Football"
According to Mr Eddie Iseri Ogbemudia, there's an urgent need to put a stop to the ugly trend, particularly at this point that the LMC is working round the clock to put the League into proper shape.
The licensed intermediary however concluded by saying he has the trust in the LMC to visit the case and do the needful just like Sunshine Stars and Heartland were hammered for same offence in the past.
"I'm certain the LMC sledge hammer will hit Abia Warriors hard, with interactions I had with some of their players whom their contracts were unlawfully terminated and other breaches by the club, about 6 of them already submitted claims before LMC and there is no way Abia Warriors will escape all"
If Abia Warriors fail to come to terms, they may be stopped from playing with their newly registered players, the decision will take a huge toll on them as they are yet to win a game this season in the League.
Ramadan Olaifa