Twelve a Side, the winning tipster
Published: May 12, 2021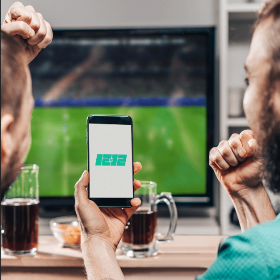 Are you losing money in sports betting? Well, you're not different than the wide majority of people.
Indeed, 97% of sports bettors lose money. Do you want to be part of the 3 % that win money?

Subscribe to
Twelve a Side
and you'll be a winner at the end of each month!
To welcome you, we currently have an offer that will allow you to subscribe to our services for 1 Euro (454 NGN) only the first month! The offer is without any engagement for the future and you can unsubscribe any time!

To take advantage of this offer, you will only have to create a free account on the Twelve a Side website and then enter the promocode named EURO2021 before proceeding to the payment.

Twelve a Side have tips subscriptions plans that will orientate you accurately in your bets by telling you the market, the bookie and the stake to play on.

We provide an average of 5 tips per day! By following our tips, you can reasonably expect to make a 20% return on investment each month by following our tips!

In addition to our tips, we have free tools like the
team comparison
and our interactive statistics during the games that will help you placing the right bet!