West Brom Gaffer rules ODEMWINGIE out of Wolves clash
Published: December 17, 2010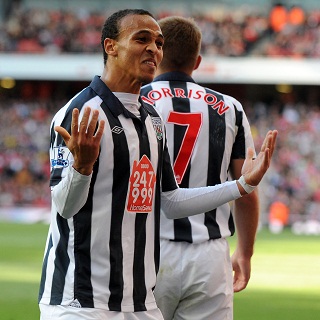 Roberto Di Matteo has all-but ruled Peter Odemwingie out of Sunday's high-noon derby showdown with Wolves due to a calf injury.
But the Baggies' six-goal top scorer is expected to be fit in time to face Bolton on Boxing Day.
"Peter hasn't been involved with us and it's now Friday so it is very doubtful he'll be ready for Sunday. The time out has enabled his knee injury to clear up.
"That's the trouble, once you get one injury you start compensating for it and then get another injury. His knee is fine now. He'll be back next week.
"It's a calf strain so it just needs time to heel, '' Di Matteo told the official website of West Brom.