Top 10 players who were hyped as the next Messi
Published: July 08, 2021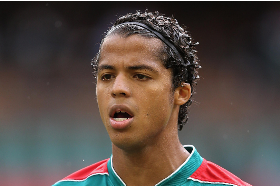 Lionel Messi is a famous player of FC Barcelona and widely regarded as one of the modern generation's greatest footballers.
His performances almost lit up stadiums, becoming the role model that young stars want to look up to.
In the fast-changing football environment, young football players are being hoped to become exceptional and emulate Lionel Messi by the media. 
Of course there will never be a second M10. But here, we are hoping that there will be a comparable version with him.
Excellent players are left-footed and dribble smoothly. Visit
football live Tructiepus.com
website to watch their performances.
Here's a look at ten players who were once hyped as the next Messi when they burst onto the scene.
1.
Muhammed Demirci
Born in Göynücek, Muhammed Demirci, born in January 1995, is a Turkish left-footed soccer player.
He signed his very first contract with Beşiktaş Gymnastics Club, one of Turkey's most successful teams through the 2010–2011 season.
He played his first match against the FC called Gaziantep Büyükşehir Belediyespor, a Turkish professional football club based in Gaziantep city, on March 03, 2011.
Currently, he is a midfielder for club Sarıyer SK.
2.
Pietro Pellegri
Pietro Pellegri, born on March 17 2001, is an Italian right-footed footballer. He plays as a striker in Ligue 1, a French league for association football clubs, and the Italy national team.
The Italian was the youngest player in Serie A in 2016, whose age is 15. The Goan club's chairman hailed Pietro Pellegri goal-scoring as the performance of 'Next Messi'.
In 2018, Monaca offered Pellegri an amount of money up to  €25m, which is the second-highest fee ever paid for a young footballer like him.
3.
Sardar Azmoun
Sardar Azmoun, born in January 1995, is an Iranian footballer who plays for FC called Zenit Saint Petersburg and made his debut for Iran national team in 2014.
Once excited as the 'Iranian Messi', Azmoun was first widely known when he left Iran for Russia, taking part in the Rubin Kazan club in 2013.
At the 2018 World Cup, he scored 11 goals in qualifying, which helped further his reputation.
Besides, he holds four goals in UEFA Champions League. With his reputation, Sardar Azmoun is considered one of the most expensive Iranian players of all-time.
4.
Giovani dos Santos
Giovani dos Santos, born in May 1989, and is a Mexican famous left-footed football player. He joined La Masia academy when he was 13 years old.
Six years later, he hit the headlines on the La Liga campaign's final day by scoring a hat-trick at 33-minute.
Besides, he has played for several teams in some high-ranking leagues such as MLA, Copa del Rey, Primera Division, Premier League, Primera Division...
After spending three years at LA Galaxy, the 31-year old player is now back in a Mexico club called America.
5.
Gai Assulin
Gai Assulin, born in 1991, was a famous Israeli footballer at Barcelona and trained by Pep Guardiola in 2018. He was capped more than twenty times by the under-21 team.
In 2008 by joining the senior team, he officially became the team's youngest player of all-time. He also impacted the competitive international stage, becoming Israel's youngest ever footballer at 16 years old.
Possessing a height of 1.70 m, his performance as a winger and a midfielder is highly appreciated in Serie D for Crema. A very long list of teams has been recorded; now, he wears the outfit of the Politehnica Iași team.
6.
Ryan Gauld
Ryan Gauld, born in December 1995 is a Scotland footballer. Ryan Gauld used to be an attacking midfielder for the Scottish team, who debuted for Dundee United in 2012.
After that, Ryan Gauld was promoted to Scotland U21 national team in 2013.
His performance caught the eyes of several top European sides. Currently, he plays as an attacking midfielder for Portugal in Farense FC.
The Scottish winger has impressed the audiences so far this season with five goals for Farense FC in nearly twenty appearances.
Media have reportedly registered concern in an attempt to persuade this twenty-five-year-old player to return to Lisbon.
Dubbed the "mini-Messi" of Scotland, Gauld always stands out on the football field. The assists or goals are proof of his talent.
Follow more
football news
to see a compilation of Gauld's beautiful shots.
7.
Lee Seung-woo


Born in Suwon, Lee Seungwoo, born January 06, 1998, is a right-footed soccer player from South Korea.
After participating in one of the most renowned youth tournaments called the Danone Nations Cup, this youngster joined Barca's youth academy when he was 12.
He has also played for many clubs: Sint-Truiden, Verona, Barcelona U19.
He currently finds himself playing as a left attacking midfielder in Primeira Liga for Portimonense club.
8.
Bojan Krkic Pérez
Bojan Krkic Pérez, born in August 1990, commonly known as Bojan, is a Spanish footballer playing as a striker for the Deportivo Alavés club.
In 2006, Bojan was considered as the next big thing after two years into senior football career.
The youngster was the youngest Barcelona player, scoring goals before graduating into the first team.
He made his debut in La Liga League and UEFA Champions in the next few years.
Now, he is playing his trade at Major League Soccer outfit Montreal Impact.
9.
Alen Halilović
Born in Dubrovnik, Alen Halilovic, born in June 1996 and is a Croatia left-footed football player. With a delight to control the ball at his feet, Croatian arrived at Nou Camp and caught the audiences' eyes when he was 17.
He has also taken part in more than five clubs under his belt, which is Serie A for Milan FC, in Copa del Rey for Las Palmas, in Copa del Rey for Gijón and Barcelona,.. He currently plays as a midfielder for club Birmingham.
10.
Ryo Miyaichi
Born in Okazaki, Ryo Miyaichi, born in December 1992, is a Japanese two-footed soccer player. In 2010, Arsene Wenger was convinced to bring him to north London.
Then, this Japanese Messi was loaned out to five clubs: Twente, Arsenal, Wigan Athletic, Bolton, and Feyenoord.
He currently plays as a both-sided midfielder in Bundesliga for St. Pauli in 2015, where he has been ever since.

Last words
Hundreds of youngsters have been given a nickname that relates some reference to Messi. However, the top 10 players above: Ryo Miyaichi, Alen Halilović, Lee Seung-woo,...  grew undoubtedly and are widely recognized by the media.
Hence, the world is blessed with more football players at a decent or notable level.
Photo Credit : Bleacherreport.net
Latest News

Football News
24/7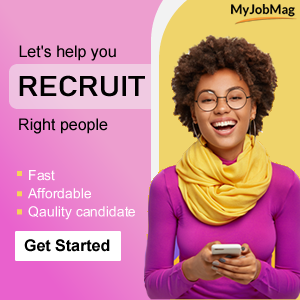 News Categories