Champions League 2022 winner predictions: Who are the favorites?
Published: April 11, 2022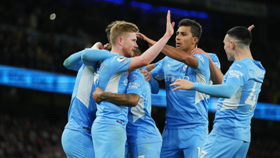 Champions League comes back with the start of the quarterfinals. There are eight teams left in the competition, with a mix of European heavyweights and newcomers ready to charge their way through rounds. Up and down the fixture calendar, fans can watch a series of high-profile clashes with European other giants and place wagers at
Betway
. We've outlined all you need to know about betting on the Champions League quarterfinals in this article.
Manchester City
City, unlike other clubs, does not have at least one area where they can develop. Guardiola has assembled an all-star team.
The city's use of false nine, as well as continual interchange and mobility in attack, makes it extremely tough to defend against, as opponents are regularly drawn out of position. So far this season, Guardiola's team has 98 goals in all competitions, and there's no reason to assume that pace will drop anytime soon.
Guardiola's utilization of players in various places is one of his attacking strengths. His players at City are so used to the system that they can readily exchange roles.
For example, John Stones, who is generally a solid central defender, was switched to right-back against Sporting and performed excellently for the time he was on the field. Joao Cancelo is a versatile fullback who can play in either position. Many of City's midfielders, on the other hand, can make a substantial defensive and offensive contribution. It's the clearest indication yet that Guardiola has this squad running at full speed.
Liverpool
The trio of Sadio Mane, Mohamed Salah, and Diogo Jota has currently scored 59 goals in all competitions. Salah's 28 goals are the most important part of that, but they've all been excellent since the season began.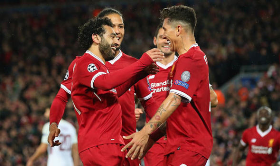 Salah is the main man, and his ability to burst down even the most impenetrable of defenses while also linking up with Jota in the middle is incredible. As a result, Liverpool has a chance to score goals in every potential Champions League meeting.
Liverpool boasts one of the strongest defenses in the world on paper, with both Van Dijk and Matip fully fit. They have conceded 20 goals in the Premier League and seven in the Champions League this season.
What's more, their defense has fullbacks Andrew Robertson and Trent Alexander-Arnold, both of whom like to push up the field. Furthermore, Alexander-Arnold is a fullback who is regarded as a terrible defender and is primarily used for his attacking abilities. Even with those two high-up-the-field players and TAA, who doesn't defend much in general, Liverpool's defensive numbers are outstanding.
Liverpool is the only side remaining in the competition that has not suffered any major setbacks or slip-ups, whether in the Champions League or the respective teams' national championships.
All of these factors, as well as others, can give Liverpool supporters great hope that their club will be playing in Paris on May 28 and winning the Champions League.
Of course, Bayern Munich, Ajax, and Real Madrid are also in fantastic form, but not on the same level as them.