Nigeria's Akwa United Signs 1xBet Sponsorship Deal
Published: June 16, 2022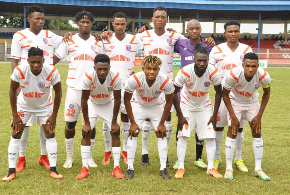 Nigerian professional football club Akwa United signed a shirt sponsorship deal with one of the most popular betting sites in the African market and beyond, 1xBet. The contract will take effect starting from the 2022/2023 NPFL season. It will see Akwa United, the Nigeria Professional Football League's reigning champions, wear the 1xBet logo on the front side of their jersey.

Akwa United will also be responsible for advertising the platform's products and services during its matches and on its social media platform. The team has done the same for Dana Air since 2018, which has been its primary sponsorship.
In return, Dana Air flew Akwa United to all of their matches in the NPFL. They also generously sponsored their Player of the Month award initiative. However, Akwa shares Dana Air's love with Heartland FC of Owerri, another NPFL team.

With 1xBet, Akwa is the "favorite and only kid in Nigeria," and Dr. Femi Babalola, 1xBet CEO in Nigeria, was clear on that. He said that a leading betting company only partnered with the best brand and pointed to Akwa United's record in the previous several years.

Babalola promised mutual benefits for both parties, adding that they would strive to discover football talents in Nigeria as part of their support for local sports.

How Will Akwa Benefit From the 1xBet Sponsorship?

Both parties were keen on disclosing little about their partnership. We only know a few of Akwa's obligations, but we still don't know how much the team will earn from the endorsement. However, we know it has to be significant, judging by two things.

Firstly, as evidenced by remarks from the chair, Elder Paul Bassey, Akwa is very excited about the 1xBet deal. Bassey called it "one of the greatest days in the history of Akwa United Football Club." He assured the audience that this partnership would benefit both parties, promising to expose 1xBet's products to millions of Akwa United's fans worldwide.

Secondly, 1xBet is among the biggest gambling sites. We are talking about upwards of $1 billion in revenue. They sponsor other successful teams and tournaments such as FC Barcelona, FC Lyon, Africa football CAF, Italian Serie A, and Spanish La Liga, among others. We expect they will be just as generous with Akwa United.

Why Akwa United Needed the 1xBet Deal Badly

Akwa United could use this deal because the club has been having money problems in the past, along with a shortage of sponsors. The pandemic worsened this situation by putting the team through tough times in the past few seasons to complete the tournament.

Commendably, the team still went on to win the NPFL League despite the sponsorship shortage and COVID-related challenges. Perhaps these challenges led to the subsequent transfer of key players such as Charles Atshimene and Olisa Ndah.

Then, just a few months later, Coach Kennedy Boboye, who had led Akwa United to their 2020/2021 NPFL title, quit the team having failed to reproduce the results. At the time, he had only played 12 games into the season, consisting of four wins, three losses, and five draws. He left the club at position eight on the log.

Akwa United had not only been suffering financial difficulty but also a shaky start in the 2021/2022 NPFL season. Gaining the support of 1xBet has great financial implications and is also reassuring for the team.

What Does This Sponsorship Mean for Dana Air's Endorsement?

If you are wondering, 1xBet's sponsorship does not impact Dana Air's deal because the two are not direct competitors. Although we don't know the exact details of each contract, we understand that sponsors usually have no issue with other sponsors so long as they are not fighting for the same target market. In any case, they may complement each other.

However, Dana Air has not mentioned anything about renewing its sponsorship deal with Akwa United. They could choose to continue their relationship with the team if they wish to, although it is unclear whether they will work together again.

Dana Air was significantly helpful to the club and would still make for a great sponsor. Their offer to fly Akwa United to all matches was key to their success. Air travel is the safest way to go and is especially vital in Nigeria, where mishaps are not uncommon on the road.

For example, Kano Pillars was attacked by armed robbers in early 2015. Just a year later, Enyimba players suffered the same fate. You would think that was all. Yet FC Ifeanyi Ubah got a taste of a similar ill-fated journey when they came face-to-face with their attackers in 2019. The driver was shot, and several players were left critically injured.

Other teams, including Akwa United and Ikorodu, too, have had road accidents on transit to away fixtures. This whole thing shows just how vital the Dana Air deal was to Akwa United. It not only provided faster and safer transport but also gave the players peace of mind, which might have contributed to their former glories.

What's Next for Akwa United and 1xBet?

As mentioned, we still don't know much about each party's obligations in the recent Akwa jersey sponsorship. But we know enough to expect the 1xBet logo on the front of Akwa United's jersey. We also expect the bookie's logo and name on Akwa United's home ground pitch, the Godswill Akpabio Stadium.

Akwa United is among the fastest-growing teams in Nigeria. They also take a modern approach in their connection with fans and online marketing, making them a great partner for 1xBet. We expect the sportsbook provider to be eager to resign its contract beyond the 2022/2023 NPFL season.

Fans of Akwa United are excited about the newly signed contract as well. They expect to see their favorite team demonstrate rekindled fire as they continue with their ongoing matches. It is a much-needed renewal of hope for the promise givers and all of their fans, especially considering that the team has been off to a s
Latest News

Football News
24/7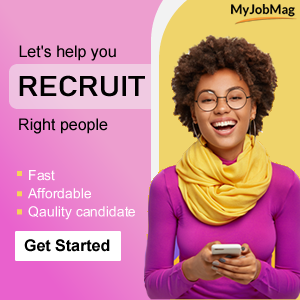 News Categories