2022 / 2023 Champions League betting guide and preview
Published: September 06, 2022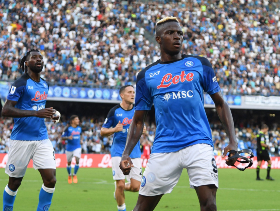 The 2022/2023 Champions League draw has taken place, with the first matchday set for September 6th-7th. It will consist of 32 teams competing in eight groups, and Real Madrid will enter this year's event as the defending champions.
Many interesting ties and groupings have happened; as usual MatchPlug has some great Soccer Predictions to help you stay ahead of the betting curve.
We have a preview which shows Manchester City as the favorites to win the Champions League for the first time, and PSG as a tough competition for them. Real Madrid will try to defend their UCL title, even after losing midfielder Casemiro to Manchester United.
Liverpool, Tottenham, and Chelsea are expected to be happy with this season's draw and for the third time in the last four seasons, we'll see four English sides in the last 16.
To find the best value of the board across UEFA Champions League betting lines, we'll look at each group, determine who is most likely to go for the second round, and the best bets.

2022/2023 Champions League Preview

These are the Soccer predictions today for previews detailing the team and goalscorer odds, groups, winning picks for the 2022/2023 Champions League.

Winner Best Bet for Champions League

Paris Saint-Germain (PSG) has the winner best bet at +500. The club has Lionel Messi who has the most talented offense in the world.
This year PSG is predicted to shed their title of "Champions League Choker" and claim the prize for the best team in Europe.
Manchester City is this year's favorites to win the Champions League; although they still have to battle their demons in this competition, they pose a sure chance to win everything.
'Group Winner Picks' and 'To Advance' For Champions League
Previews for Champions League Odds,'Winner Picks' and 'To Advance' for each group stage draw A-H:
Group A

Free soccer predictions for today place Group A as the most balanced in the UCL competition. Liverpool emerges as the odds-on favorite, however there is a possibility that Ajax, Napoli, or the Rangers could show them up.

Winner Pick: Liverpool (-350)

Jürgen Klopp helped Liverpool get to the Champions League final last season, losing 1-0 to Real Madrid. But, this team is off to an unpleasant start to their domestic football schedule, after the loss of Sadio Mané.
Darwin Núñez displays traits of genius, and there is no doubt that Liverpool will get their top form soon. Liverpool could leave Group A and win their seventh UCL title.
Champions League Odds  :    +550

Top Goal-scorer Odds :     Mo Salah +1800, Darwin Nunez +3000, Luis Diaz +4000.
To Advance: SSC Napoli (+650)

Last season, Napoli finished third in Serie A, but found themselves at the top of the table in the first three weeks.
Led by Nigeria's striker Victor Osimhen and winger Khvicha Kvaratskhelia, this team could disturb Ajax as the second team to qualify from Group A.
Champions League Odds:      +15000
Top Goal-scorer Odds:     Victor Osimhen +6600
Group B

As a +300 Pot 1 underdog to Atletico Madrid, FC Porto may have the best value on the board. Group B got even more interesting by adding Bundesliga's Bayer Leverkusen which can beat any of these teams on any match day.
Winner Pick: FC Porto (+300)
FC Porto is getting looked down on by sportsbooks, with the majority of experts supporting Atletico Madrid to win in Group B.
Although they lost Fábio Vieira to Arsenal during the transfer window, they still started their season with a 3-0. What this team currently lacks in talent, they make up for in confidence and intensity.
Champions League Odds:      +15000

To Advance: Atletico Madrid (-110)

Atletico Madrid is focused on getting their first Champions League trophy. Last season in the quarterfinals they fell in a 1-0 aggregate loss to Manchester City.
Atletico is the favorite by many people to win over Porto in Group B. But, with Diego Simeone's lack of dedication to adopting a progressive play style can hold them back, like it did in their recent loss to Villareal.
Champions League Odds:      +2800

Top Goal-scorer Odds:     Sequeira Joao Felix +6600, Antoine Griezmann +5000
Group C

Group C AKA the Group of Death has two popular teams face off in what is considered as the Champions League's most challenging group.
Robert Lewandoski will reunite with his old club Bayern Munich after he was transferred to FC Barcelona. Inter Milan was also added to the brewing chaos of this group. Czech's Viktoria Plzen might not stand a chance.
Winner Pick: Bayern Munich (-163)

Bundesliga's strong team Bayern Munich is among the chosen favorites to win Group C and the Champions League too.
Bayern will be reunited with striker Lewandowski who they sold to FC Barcelona during the transfers, and he would love to score against his old team.
However, Julina Nagelsmann's 4-2-2-2 play for Bayern has done well, with Mané in his ranks.
Champions League Odds:      +650
 
Top Goal-scorer Odds:     Sadio Mane +1600, Serge Gnarby +5000, Jamal Musiala +5000, Thomas Muller +6600

To Advance: FC Barcelona

Barcelona brought in Lewandowski, Raphina, Franck Kessie, Andreas Christensen, and Jules Koundé to make their club stronger.
There is no doubt that Xavi's starting 11 is talented, yet Bayern Munich beat Barcelona twice last season in group matches. So, it will be a significant test for this club.
Champions League Odds:      +2000

Top Goal-scorer Odds:     Robert Lewandowski +900, Memphis Depay +4000, Pierre-Emerick Aubameyang +4000
Ferran Torres +5000, and Raphael Raphinha +5000
Group D

Tottenham Hotspur have been chosen as the winners of the Group D draw. While Europa League Champions Frankfurt, are the weakest Pot 1 club in this season's Champions League. The fight for second place could be interesting because Marseille could advance as a Pot 3 club.
Winner Pick: Tottenham Hotspur (-200)

Tottenham's part is one of the most accessible to qualify out of Group D stage because of their draw.
Eintracht Frankfurt is the weakest Pot 1 team, so Antonio Conte should have no problems tearing his way through Marseille and Sporting Lisbon.
Champions League Odds:      +1400

Top Goal-scorer Odds:     Harry Kane +1600, Heung-Min Son +2500, and de Andrade Richarlison +6600
To Advance: Olympique Marseille (+550)

Olympique Marseille is the favored team to emerge second from this group, especially with Alexis Sánchez, Jordan Veretout, Chancel Mbemba, and Matteo Guendouzi.
Champions League Odds:      +40000
Group E

Group E is one of this season's most balanced draws. But it is uncertain if Chelsea should be followed because of their inconsistent play. Although they hold the winner pick, AC Milan or FC Salzburg could pose a threat to this team's position.
Winner Pick: Chelsea (-300)

In the last days of the 2022 summer, Chelsea is still working hard to improve their club, and if they succeed it could massively impact their future in the Champions League.
This club struggled with consistency at the beginning of the Premier League season, but their talented defense was made up of Kalidou Koulibay, Thiago Silva, and Reece James.

Champions League Odds:      (+1600)

Top Goal-scorer Odds:     Kai Havertz +6600, Raheem Sterling +6600
To Advance: AC Milan (+333)

For the first time in 11 years, AC Milan clinched the Scudetto, but even Divock Origi and Charles De Ketelaere couldn't make up for Kessié's departure.
On the other hand, Group E's FC Salzburg isn't a team to be pushed around, however Chelsea and Milan should easily qualify for the next round.

Champions League Odds:      +6600

Top Goal-scorer Odds:     Rafael Leao +5000, Ante Rebic +6600
Group F

Real Madrid is already on the part to be champions again, thanks to this draw. RB Leipzig and Celtic are two very strong teams, but as far as group stage opponents go, Madrid should easily win group F.
Winner Pick: Real Madrid (-500)

Real Madrid lost Casemiro to Manchester United, so how much of a threat can they pose for this season? Their last season success in the Champions League was thanks to Karim Benzema and Thibaut Courtois' exceptional performance, and less about superiority.
Champions League Odds:      +900
Top Goal-scorer Odds:     Karim Benzema +700, Jose Vinicius Junior +4000

To Advance: RB Leipzig (+500)

After a fierce competition with Manchester City and Paris-Saint Germain last season, RB Leipzig will be happy to join Group F this season. Losing Tyler Adams put a hole in their defense, leaving them winless for 3 Bundesliga games.
Celtic could be a worthy opponent for Leipzig to advance, but presently that honor falls to New YorK Red Bulls.
Champions League Odds:     +10,000
Top Goal-scorer Odds:     Christopher Nkunku +4000, Timo Werner +4000
Group G

Manchester City is the Champions League most prominent favorite on the board to win Group G. Meanwhile, Sevilla and Dortmund will battle it out for second place.
Winner Pick: Manchester City (-450)

Erling Haaland may have reunited with Borussia Dortmund, but that doesn't make this Bundesliga team a tough competition for City.
In the past two UCL seasons, Manchester City reached semifinals and final, and as such should easily win this group with Pep Guardiola guiding them.
Champions League Odds:     +250
Top Goal-scorer Odds:     Erling Braut Haaland +300, Julian Alvarez +4000, Kevin De Bruyne +5000, Riyad Mahrez +6600

To Advance: Borussia Dortmund (+550)

Dortmund replacing Haaland with Anthony Modeste and  Sébastien Haller, has a little edge over Sevilla, to secure the second qualifying spot of this group.
Last year, Dortmund and Sevilla faced off in a final-16 tie, but Borussia won Sevilla 5-4 on aggregate. Haaland scored 4 out of the 5 goals, however losing Koundé  and Diego Carlos, will cost more for La Liga's Sevilla.
Champions League Odds:     +5,000
Top Goal-scorer Odds:     Karim Adeyemi +5000
Group H

Paris Saint Germain at +500 currently holds the Winner Best Bet for the Champions League, and they are also the favorite to win in Group H. Juventus is selected to secure second place in this group.
Winner Pick: Paris Saint-Germain (-250)

Paris Saint-Germain is expected to secure a smooth victory in Group H, for 3 solid reasons: Lionel Messi, Neymar, and  Kylian Mbappé.
PSG hasn't been knocked out at group stage since 2004, and have scored 17 goals in Ligue 1 in their first three league games.
Champions League Odds:     +500

Top Goal-scorer Odds:     Kylian Mbappé +700, Lionel Messi +1000, Neymar +1200
To Advance: Juventus (+250)

Juventus has lost in the second round of the Champions League three years in a row, and hasn't won the competition in the past 26 years.
However, this club should easily qualify out of their group, since their prime competition Benfica is terribly weakened by losing Darwin Núñez to Liverpool.
Champions League Odds:     +4,000

Top Goal-scorer Odds:     Dusan Vlahovic +3300

*(See the full previews for Champions League odds and group draws on Vegas Insider)*
How To Bet On The 2022 / 2023 Champions League Season

Having the Best soccer predictions at your disposal is one thing, but knowing how to bet on the Champions League and picking winners always is another.
Do Your Homework

Betting randomly or guessing, won't get you very far. Instead, ensure that you research the Champions League game you want to bet on, before wagering on it.
This can help you make educated bets and well-informed picks. To succeed, you must do your homework.
Find A Grind

Don't be in a haste to bet on every market that comes your way. Narrow down your wagers, by researching solely on one or two solid teams and bet only on them.
Shop Around

Don't stick to just one bookmaker, shop around for the best prices on bets. This is because different online sportsbooks provide different odds. Or they may even move the lines because of betting.
Be Vigilante

If you discover that odds are significantly off on different online sportsbooks, there is a chance you are missing something, always double check the odds before accepting them.

Each Champions League season players stand a chance to make money. Visit MatchPlug for best Soccer Predictions for today regarding the UCL.
Latest News

Football News
24/7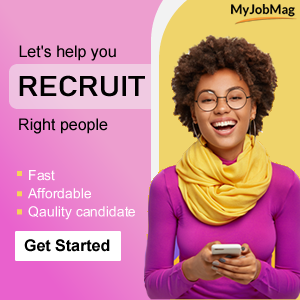 News Categories