How NPFL clubs can make the most of the online betting craze in Nigeria
Published: September 07, 2022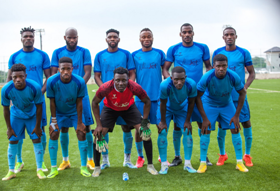 There are numerous problems bedeviling football clubs in Nigeria, but the central issue remains the persistent lack of funds. The inability of our top-flight clubs to attract sponsors and generate funds has lingered on for many seasons, and the immediate future doesn't look promising.
Over the years NPFL clubs have struggled for much needed funds to prosecute their seasons, leaving them to depend mostly on the government for funds.
Now, the prospects of getting enough funds from the respective state governments is really slim. This is as a result of the downturn in the economic fortunes of Nigeria, which directly affects the allocations of the states from the Federal government.
From the look of things, funding a Football club will not be high on the to-do list of many state governments with mounting unpaid salaries to employees and the need to invest in social amenities. The future looks grim for Football clubs in Nigeria and to survive, administrators of the clubs need to be up and doing.
Beyond the issue of salaries and welfare, other aspects of the game have also been hampered by the lack of funds. Nigerian clubs now lack the  competitive edge to compete favourably against their counterparts in CAF tournaments due to financial constraints.
But is there a way out of this financial mess for these clubs? This is a burning question that needs to be answered before the Nigerian clubs start going out of business.
Analysts have identified the growing and thriving online sports betting market as a possible source of funds for Nigerian clubs through sponsorship and partnership.
For example, former Nigerian and African champions, Enyimba are taking the lead in this regard. The Aba giants have an existing  sponsorship deal with an international betting site,10bet. Remo Stars are another shining example of a team benefiting from the affluence of betting companies. The club is owned and operated by the owner of Bet9ja, Kunle Soname.
Besides partnership with Football clubs, these betting companies seem to have deep enough pockets that quite a number of them are either title sponsors of leagues across Africa.
Recently, the Ghana Premier League just sealed a multi year sponsorship deal with Betpawa, an online betting company operating in Ghana and other African countries. Similarly, the Ethiopian Premier League is sponsored by Betking, a betting company with strong ties to Nigeria.
Administrators of Nigerian clubs can take a cue from all over the continent and take advantage of the seemingly deep pockets of betting companies in the thriving online sports betting industry in Nigeria.
If we can put our system in order, and play our cards right, betting companies are likely to jump at any opportunities to bring them closer to Nigerian football fans.
Nigerian football fans already have a very strong bond with these betting companies.
They see betting as a means of making some extra money, either by placing and winning bets, or by taking advantage of the wide range of betting bonuses on offer on many sites.
And of course, as more people invest in betting sites, the income of bookmakers will soar even higher. That bond between the two parties does not look like loosening anytime soon!
Sadly, our football administrators don't seem to be able to maximize the potential of this betting craze.
There is no shortage of betting companies in Nigeria and exploring possible sponsorship opportunities in the growing industry could be the way to solve the perennial problem of underfunding of Nigerian clubs.
Latest News

Football News
24/7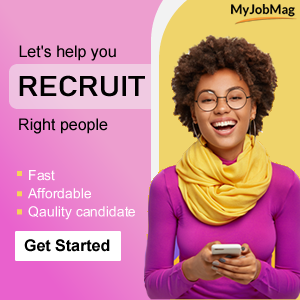 News Categories