Which of the African teams will reach furthest at the 2022 FIFA World Cup?
Published: October 07, 2022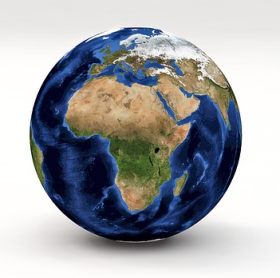 Although there will be no Super Eagles taking flight at the 2022 FIFA World Cup, the upcoming football extravaganza in Qatar is already getting international fans excited, especially within the 32 countries whose national teams will be participating. This will include 5 representing the CAF region, but which of those African teams has the best chances of progress?
Well, the strongest indication is usually based upon predictions made by oddsmakers, including the best sports betting Qatar currently has available, based upon the latest reviews and comparisons via Arabian Betting experts. They focus on finding the safest online bookmakers, then compare odds and promotions to help fans make wise wagering decisions.
According to the latest 2022 World Cup winner odds, there are no African teams fancied to lift the iconic golden trophy, although those same odds also highlight sides with the best opportunities for progress. Let's take a look at those national teams in reverse order, from the biggest underdogs to the squad boasting the best possibilities.
Tunisia

Despite being fairly familiar faces at World Cup tournaments, Tunisia find themselves as the lowest rated African team by the majority of bookies. That in itself is actually fairly surprising, as they could be capable of causing a few upsets in Group D, which features reigning champions France as the biggest rival. Still, the Tunisians will fancy their chances against Australia, and could put up stiff resistance against Denmark.
Morocco

Regardless of having a strong history of reaching World Cup tournaments, Morocco has never progressed further than the group stage. This time in 2022 they will face 2018 finalists Croatia, then a powerful Belgian side, before their fate is finally decided against Canada. Some journalists believe that Hakim Ziyech will be key to Morocco's World Cup campaign, and their chances of reaching the knockouts.
Ghana

Over the years, Ghana has consistently produced a fine production line of talented players, many of whom established themselves with top European clubs. Amongst the current pool of options is an excellent array of top class players, making them a genuine force to be reckoned with. But while Group H will be very difficult, Ghana should be able to compete well against Portugal, Uruguay, and South Korea.
Cameroon

Of all the five African teams that will appear at the 2022 World Cup, it's probably fair to say that Cameroon will find themselves with the toughest initial challenge. Their biggest rivals in Group G will be none other than Brazil, widely tipped as potential champions this year. That being said, The Indomitable Lions will hope to give a good account of themselves, especially against Switzerland and Serbia, who are both certainly beatable opponents.
Senegal

Currently considered the leading AFC nation in football, and 18th in the official FIFA World Rankings, the strongest option for African success is tipped to be Senegal. This will only be their third appearance at the tournament finals, yet after getting to the quarter-finals in 2002, they will never be taken lightly. Senegal faces an interesting challenge, drawn in Group G, which also features 2022 World Cup hosts Qatar, along with Ecuador and group favourites the Netherlands.
Strongest options for African hopes

Given that Senegal are highlighted as having the best possibilities, they should be able to make it through the group stage of the 2022 World Cup, which also makes them the strongest bet when it comes to reaching furthest. But it also goes without saying, this could also be a tournament filled with plenty of surprises.
As the first World Cup ever hosted in the Middle East, the desert climate and unique conditions could also favour the North African sides, which means that Morocco and Tunisia could overcome their underdog status. Both teams are in exceptionally tough groups, although this makes the chances of upsets all the more appealing.
The key uncertainties will be Cameroon and Ghana, who are both blessed with a fine array of talented players. On their day, either of these two sides can go toe-to-toe with the best in the world, easily placing them amongst the dark horses that could run rampant. Whichever of these teams you consider backing, do so responsibly and enjoy the World Cup story as it unfolds. 
 
Latest News

Football News
24/7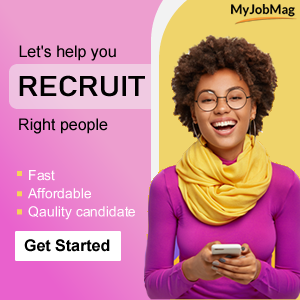 News Categories