Trusted online sportsbooks for safe betting in the Middle East
Published: March 06, 2023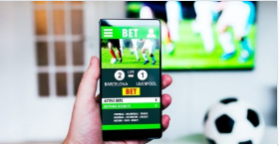 Today's sports betting industry might often appear confusing due to several illegal online sportsbooks or sites that don't have international government licenses. Novice sports gamblers might end up on the wrong site and collect just another bad experience. We are here to avoid undesirable sports betting: our article is a quick and overall guide about today's sports betting environment on the internet.
Arab gamblers stand out in the digital sports betting industry for their fire-hot passion for football, the most loved and followed sport in the region. The ongoing growth of online resources for sports betting encourages thousands of new Arab gamblers to look at the internet as their favorite channel for placing sports wagers. But, as previously said, not all sportsbooks are licensed, which exposes gamblers to risks of fraud. If you want to bet safely and with all security, you should first consider the following list of trusted and regulated sportsbooks online for betting in the Middle East. Arabic Bet is operating in this market for a long time, checking dozens of new sportsbook sites, and testing its betting options to ensure all its followers have a top-high-quality sports betting experience.
The list compiled by the staff of Arabic Bet offers a practical overview of the currently recommended sportsbooks for all sports fans who want to wager online. Every single platform and betting applications have been carefully tested by the staff of Arabic Bet to offer all gamblers in the region an excellent place to bet on their favorite sports. We asked them to choose two operators for this article - here they are; 
1. Guru Play Sportsbook
It's a modern and user-friendly platform established in the Middle East in 2022. It's one of the favorite resources for all Arab gamblers as it offers all the functions and options you need to find on a sportsbook site. This operator owns a Curacao license, supports the Arabic languages, and has an advanced platform suitable for all t mobile devices and PCs.
Guru Play Sportsbook welcomes all newly registered gamblers with a $1,500 bonus on the first deposit. All you have to do is to sign up at Guru and make your first deposit by using the bonus code GURUGOAL. The platform will reward you with a 100% match bonus of up to $1,500 directly in your account's wallet.
The available sports to choose from include football, basketball, cricket, Formula One, golf, and more. Guru covers local and international events for every sport, so gamblers can have plenty of choices about leagues. If you look for betting on football, you can find all matches of the Premier League, La Liga, the Ligue 1, the UEFA Europe League, the AFC Champions League, and much more up to hundreds of sports events daily.
Guru allows gamblers to deposit and withdraw by using MasterCard, Visa, direct bank transfer, AstroPay, Phonepe, Paytm, and a few more. 
Follow the link to read the full review and take advantage of exclusive sign-up offers by Arabicbet (Arabic) https://www.arabicbet.org/sportsbooks/guru-play-sport-review
2. Bet Final Sport
This operator offers an Arabic platform for its thousands of Arab gamblers in the region and worldwide. It's one of the most famous resources for its several exclusive bonuses. Also, Bet Final is the best choice for its over 600 daily sports events for online wagering.
Bet Final Sport operates in the market since 2013, growing its high-level reputation to the present day. The platform is committed to applying all safety and integrity measures to offer a strongly motivating and protected environment for all gamblers. Bet Final Sport is licensed under the Curacao Authority, one of the most significant gambling regulating organizations.
The reward system at Bet Final is diversified according to the type of sport and wagering options. The Welcome Bonus consists of a 100% match bonus on the gambler's first deposit of up to $100 by using the bonus code ODDS 1. This bonus is split into six parts, so you must wager six times within 15 days to redeem it, while the minimum depositing amount is $20 (excluding deposits via Skrill and Neteller). Another interesting feature of the bonus system of Bet Final Sport is that the gambler can take advantage of a money-back bonus: this bonus allows the gambler to recover a share of the total losses during the week. Moreover, the money-back bonus can be added to other running rewards.
Always at the forefront of the sports betting market, Bet Final covers a considerable extension of sports events, including the football World Cup, the European Champions League, the English Premier League, the Spanish League, the German, Belgian, and American leagues, the Qatari league, the Algerian league, the Egyptian, and Saudi leagues. Other relevant sports markets include horse racing, Formula One races, camel racing, and motorcycle races beyond cricket, tennis, American football, Australian football, beach ball, water games, ice skating, and a lot of other sports.

Follow the link to read the full review and take advantage of exclusive sign-up offers by Arabicbet (Arabic) https://www.arabicbet.org/sportsbooks/betfinal-sport-review
If you search for a sport-dedicated betting platform, Guru Play Sportsbook and Bet Final Sport emerge as the best choices for all gamblers in the Arabic world for safety, the array of available sports, betting terms and conditions, and bonus systems.
 
Latest News

Football News
24/7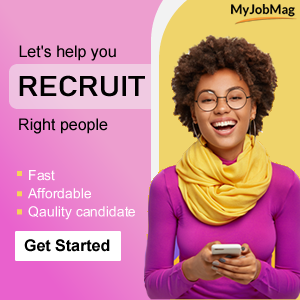 News Categories