Lead by example, pay your staff - NPFL club official tells IMC
Published: May 09, 2023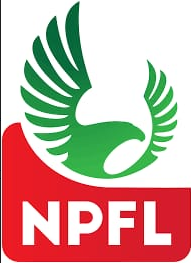 A top official of one of the NPFL clubs has pleaded with the body governing the Nigeria Premier Football League (NPFL), the Interim Management Committee (IMC) to pay its workers.
The source who opted to be anonymous opined that it will be difficult for the IMC to owe members of staff and tell clubs to fulfill their contractual obligations to their players.
"Recently the IMC wrote to some of us NPFL clubs, directing us to pay some players that are being owed. These players' contracts  have been terminated, so we don't owe them any money, I'm sure our secretary has replied them.
"I am aware that the IMC is owing, it's not a secret and it didn't start now, it's been like that for a while, but the IMC can make a statement.
"The IMC came in with a lot of promises and even announced that some partnership have been secured and some sponsors are ready to put money on the table.
"It's criminal to owe those who work for you, and if you want to ensure that clubs are not owing players, start from your office, lead by example and pay your staff", as I speak to you one of the very active staff of IMC is critically ill, he can't even access basic health care because of funds."
He also showered encomium on the IMC Leadership for the role it has played in ensuring that some reforms are being made, he stressed however that there's always a room for improvement.
Ramadan Olaifa
Latest News