Innovations in responsible gambling: Betbonanza's initiatives for safer betting
Published: September 19, 2023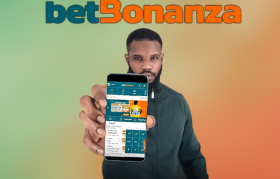 The online gambling industry attracts millions of people around the world. From casinos and lotteries to online betting and slot machines, gambling has become an integral part of entertainment and leisure activities, and many players choose Betbonanza. Everyone is familiar with the problem of gambling addiction, and that is why responsible sites choose tactics that help combat unwanted player behaviour. This will be discussed further on in this article, which was prepared with the help of https://betbonanzas.ng/. 
What is Responsible Gambling
The development and adherence to the principles of responsible gambling is an integral part of a sustainable and ethical gambling industry. Responsible gambling is a concept aimed at providing a safe and controlled gambling environment for all participants. It includes a set of practices and principles that help prevent gambling addiction problems and minimise the negative consequences of gambling. These are the principles that Betbonanza Nigeria adheres to.
Basic Principles of Responsible Gambling
Let's list the basic principles of responsible gambling that Betbonanza follows:
Awareness and education. The first step towards responsible gambling is player education. Online gambling operators, which includes Betbonanza, should provide players with information about the risks and consequences of gambling and the tools available to control their finances.
Self-regulation. Players must also accept responsibility for their actions, and this is what Betbonanza calls for. Bettors should endeavour to set their own betting limits and time limits on casino games, as well as a rational assessment of their financial situation.
Protection of minors. Operators should pay particular attention to protecting minors from access to gambling. This is important to prevent gambling addiction problems in the future. Betbonanza register is only available to players who are at least 18 years old. The information provided when creating an account is carefully checked and players who provide false information will not be able to withdraw money from the balance.
Self-exclusion and support. Specific self-exclusion programmes and professional support should be available for those with gambling addiction problems.
Protecting the Interests of Players and the Industry
Responsible Gambling not only promotes the welfare of players, but also protects the interests of the industry itself. Implementing Responsible Gambling practices helps to avoid negative attention from regulators and the public. It also fosters long-term relationships with bettors and contributes to more sustainable profits for operators.
What Tools and Measures Betbonanza Can Use
Betbonanza gives players the option of setting their own limits on bets, deposits and losses. Self-exclusion programmes are also available, whereby a player can temporarily or permanently exclude themselves from accessing games. Once self-excluded, a person cannot use the site's services for a period of time. This can be a few months or even a few years, depending on the individual situation.
Such programmes are becoming an effective tool to combat gambling addiction. Betbonanza also actively cooperates with organisations that provide help and support to people with gambling addiction problems.
What's Important to Remember for the Players Themselves
If you want to make a Bonanza bet, it is important to stick to the rules of rational gambling. Try to set your own limits on how much time it takes you to gamble. If you realise that you're constantly thinking about it, it's probably a good idea to start reducing the time you spend gambling.
It is important to recognise the risks you may face when gambling. They are only suitable for people who can think rationally and not get caught up in excessive emotions. If you feel that you are having problems, then be sure to seek help from your loved ones or professionals.
Conclusion
Responsible gambling is an integral part of the gambling entertainment industry that promotes a safe and controlled gaming environment for all. This concept protects the interests of both players and operators and promotes a more ethical industry. Developing and adhering to the principles of responsible gambling helps to ensure a long-term positive experience for both players and the venues where they play.
By entering Betbonanza login, you can be sure that this site adheres to the principles of responsible gambling and cares about its players. In addition, you will be able to enjoy excellent bonuses and other attractive features to take as much profit as possible from betting and casino games at this site!
 
Latest News

Football News
24/7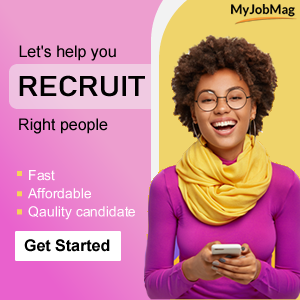 News Categories