Mikel ready for Arsenal Test
Published: February 04, 2010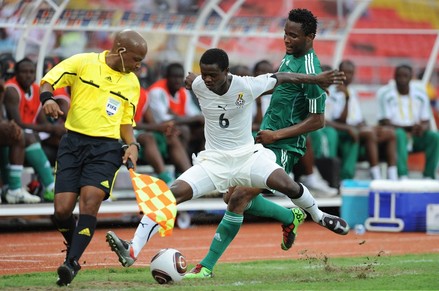 John Mikel Obi, whose Nigeria side reached the semi-final stage of the African Cup of Nations only to be knocked out by Michael Essien's Ghana, believes Chelsea's African stars face a tough fight returning to the club's first team.
Mikel returned to training earlier in the week and eagerly proclaimed his readiness for the crucial Arsenal tie on Sunday. He told the club's official website: "I've kept in touch with Gary [Staker, player liaison officer] and some of the players, and I always want to know what the score is.
"I saw some of the games while I was in Angola, the game against Burnley and Preston in the Cup, so I've known what has been going on, and they have done really well without the African players.
"It isn't going to be easy for us to walk back into the team again. We know we have to come back, work hard and support the team," said Mikel.
The Nigerian ace featured in all five of the Super Eagles' international games in January, including an energy-sapping quarter-final that required extra-time and penalties. However, Mikel feels he is fit enough to compete domestically.
"I feel okay, I came back on Tuesday, had some medical tests and everything went well so I'm fit and ready to go again, ready for Arsenal who are a very good team, so if I am selected I can help the team as much as I can."