Official: Two Year Contract for ADEOLA RUNSEWE
Published: June 19, 2011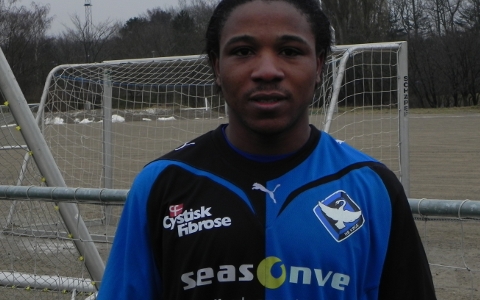 Adeola Runsewe joined Danish club HB Koge in the winter market from Trelleborg FF in Sweden, but as an amateur was unable to play because he did not have a residence permit. Now, HB Koge have replaced the amateur contract with a two - year professional contract.
The talented and pacy Nigerian had been playing for the Reserves, and trained on an equal footing with his teammates. There is a prospect of playing first team football when the season resumes.
''I had a difficult start with a lack of residence, and as it turned out that I could not play anything other than reserve team matches, I had several offers but I decided to stay here for the training environment is super and I felt that I would have a good time here. Therefore, I look forward enormously to getting started with playing "real" games, '' says Adeola Runsewe to HBKoge.dk.
The 21- year-old previously played for FC Ebedei,
FC Midtjylland and
FC Hjørring
.
Photo Credit: HB Koge