Niger Governor Plans New Stadium Project
Published: October 06, 2011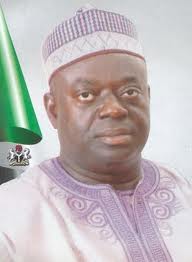 In a bid to enhance sports horizon in Niger State, the Chief Servant of the state, Dr. Mu'azu Babangida Aliyu has concluded plan to construct an ultra modern sports complex that will rank among the best on the continent.
The project which is slated for completion by year 2014 is part of the Governor's determination to leave a lasting legacy for all Nigerians to see, especially the Niger State people.
"The time has come to build a lasting legacy for current generation and the generations to come in Niger State. We have begun to transform our dreams to reality through our bold actions in the mandate of Vision 3:2020.
''The state of the art sports complex is part of the health and vitality of our "Power State" The Power State' shall live up to the name; for power is not merely about authority and energy generation, but a virtue that depicts strength, wisdom and responsibility.
''We must invest in the well-being of our people. With these core values, we can empower youth and all the people in our great state to promote leadership, teamwork and health through sports", said the governor popularly addressed as the Chief Servant.
Considering great sports men and women the state had produced for the country, Dr. Aliyu, who is also the President of Minna Polo Club seems not contented that the state cannot boast of a standard stadium that befits its status.
The proposed stadium according to EURASIA Global Services, that is consulting for Niger State on the project, will be a reference point in terms of its accessibility, architectural design, and environmental friendliness when completed.
Lanre Tunde