BABATUNDE WUSU Reveals No Racism in Finland
Published: October 06, 2011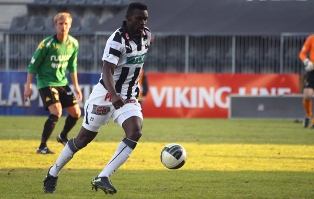 Babatunde Wusu, who is rated as Nigeria's top player in Finland this season, has told the country's media that racism does not exist in Finland.
''The away fans might make some noise, but that is quite normal, and so is done.
''Racism is, of course, extremely silly, and it should not be given any chance. The most important thing is people's mutual understanding and peace, tolerance and openness,'' Wusu was quoted as saying by ksml.fi.
The JJK forward though banned by the Finnish FA for his red card against Haka found time last weekend to play an anti-racism charity game. He has scored six goals in his last three matches in the Veikkausliga.