PAUL OBIEFULE Proud Of Brother's Achievement
Published: May 13, 2012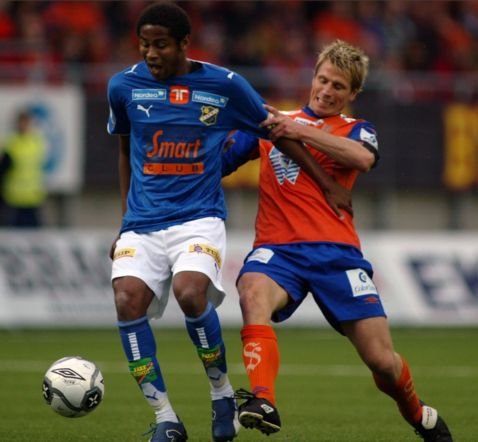 Mosta's prolific striker Obinna Obiefule has set a new goals record in the Maltese Championship.
Obinna's treble in the 4-1 win over Qormi on Friday saw him end the season with 34 goals, which surpassed the former record held by Danilo Don√Ąći√Ąá, who finished the 1996–97 and 2001 - 2002 season with 32 goals.
Nigeria international Paul Obiefule is delighted with the feat achieved by his younger brother, and is now calling on the National Team handlers to consider Obinna for the Super Eagles when names are penciled down.
''I am really very proud of Obinna, not only scoring 34 goals, but breaking the all time goals record in Malta. He has really worked hard this season, and he deserves the award. The next step is for him to move to a bigger league. It is not easy to score 34 goals in a season in any country in Europe,'' the KuPS midfielder told allnigeriasoccer.com:
Paul Obiefule continued: '' He has been in great form this season. It's left for the National Team handlers to give Obinna a chance to show his qualities for the Super Eagles. Finally, me and the Obiefule family are very proud of him.......We are behind him always with advice, and praying for more success in his career.''
24-year-old Obinna Obiefule, who notched an incredible 15 goals in his last 7 games in the BOV Premier League, is said to be attracting interest from teams in Israel, Kazakhstan, Norway and Turkey.
Latest News