JOEL OBI Ruled Out Of Nigeria's June Games, Out For One Month
Published: May 13, 2012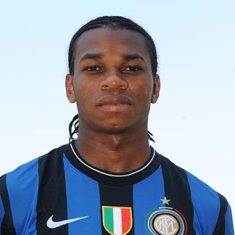 Huge blow for Coach of the Super Eagles, Stephen Keshi. Inter Milan whiz-kid Joel Obi, one of the players the ex Anderlecht libero is counting on for June's quick-fire games against Namibia, Malawi and Rwanda, has been ruled out of action for a month.
The 21-year-old has been diagnosed by club doctors with a muscle problem in his left thigh which has made the youngster unavailable for today's final game in the Serie A with Lazio.
Obi will be further scrutinized by club doctors on Sunday to know the severity of injury. Similar injuries keep a player on the sidelines for at least four weeks.
This campaign, the Nigeria international played 27 games for the
black and blues
. Inter could still qualify for next season's UEFA Champions League if results go the team's way on Sunday. They are only three points behind third placed Udinese.
Latest News