JOHN UGOCHUKWU OGU Announces Leiria Exit
Published: May 14, 2012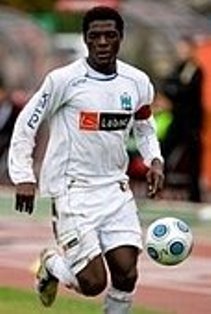 For some time now, there has been uncertainty surrounding the future of John Ugochukwu Ogu at relegated Portuguese Primeira Liga outfit U.D Leiria.
Ogu in an exclusive chat with allnigeriasoccer.com has disclosed that his romance with Leiria is finally over, and only waiting to formalize his exit from the Municipal da Marinha Grande.
''Nothing is officially settled yet with U.D Leiria. My agent is in talks with the management. But I know I am not staying here for sure. The remaining two years of my contract?.........my agent will sort that out. I won't be going on vacation to Nigeria until everything is sorted out with Leiria,'' Ogu said.
U.D Leiria are indebted to the 24-year-old midfielder. They owe him three months wages, a very low five digit figure.