Peru Legend, ROBERTO PALACIOS Plays Last Official Game Against Nigeria
Published: May 15, 2012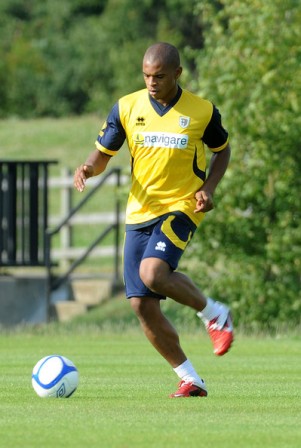 Three-time Peruvian Footballer of the Year, Roberto Palacios plays his last official game in a red jersey on May 23 in Lima when Peru confronts the Super Eagles in an exhibition game.
For more than 19 years, Palacious, Peru's most capped player, has been part of the National Team, making over 120 official appearances during that period.
The 39-year-old midfielder, who is lacking match fitness, trained in Videna on Tuesday, and is looking forward to the clash with the West Africans. As part of his farewell, he will play 15 minutes against Nigeria, the coach has announced.
''I want that day to come. I find it hard because it will be my last match for the shirt I loved. Have been to so many matches where I defended this shirt, almost 19 years and I am trying to share the last moments as a player here in Videna with the boys,'' Palacious, nicknamed
El Chorrillano
by the fans, told libero.pe.
The
Blanquirroja
legend went further:''At least I'll try to have fun, it is the last game with the national team and I have to leave the same image that I have shown every time I put on the national team jersey.''
Under-fire coach of Peru, Sergio Markarian, is using next Wednesday's game against Nigeria to fine-tune strategies ahead of World Cup qualifiers in June against Colombia and Uruguay.