Official: ANTHONY EWURUM Extends Contract With Gzira United
Published: May 19, 2012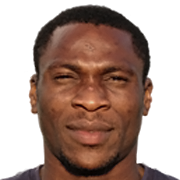 The Gzira United striker Anthony Ewurum has signed a one-year contract extension, the club has confirmed to sportinmalta.
The deal means the 27-year-old Nigerian is set to play again for the Maroons after he rejected several offers from clubs in the Premier League.
The former St George's striker was signed after an impressive season with Vittoriosa Stars in the Premier League two years ago.

Latest News