JOHN UTAKA Remains Modest Despite Achievement
Published: May 21, 2012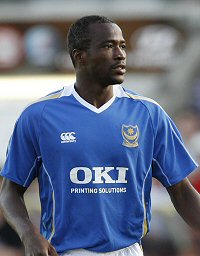 Montpellier offensive weapon John Utaka has shared his thoughts on his match winning performance against Auxerre on Sunday night.
Utaka's brace handed MHSC the French title, the first time in the club's 38-year-old history. The Nigerian striker, in his post match comments, remains modest despite his achievement.
''It was not sacred to Auxerre because I scored twice, but because we played well. I am not the man of the match because one player can not win at football, it is a team victory. I am very very happy,'' says Utaka to French media.
Utaka, who is in the Nigeria squad for games against Namibia, Malawi and Rwanda next month, is under contract with Montpellier until June, 2013.

Latest News