STEPHEN KESHI: For Us, This Match Will Not Be A Friendly
Published: May 23, 2012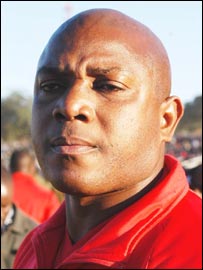 The Super Eagles of Nigeria led by Coach Stephen Keshi trained on Tuesday night at the National Stadium, Lima, venue of today's international friendly. The squad, all the 22 players invited, trained for two hours.
Speaking at a press conference after training, Keshi said: ''Perú is a good team, has talented players. This match will be so difficult. Our aim is play a good game, to enable us prepare well against Namibia. The teams in South America aren't easy. We
will fight to protect our dignity. For us, this match will not be a friendly. We want to win.''
Keshi refused to reveal his starting line-up for the game. But it is expected that Nnamdi Oduamadi, Ekigho Ehiosun and Raheem Lawal would start.