OSAZE ODEMWINGIE Hints At West Brom Exit
Published: May 24, 2012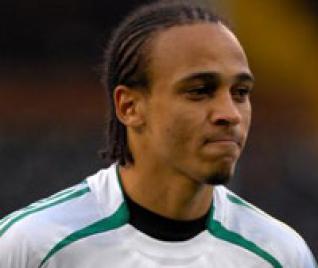 Nigeria international Osaze Odemwingie has hinted to Russian Media he might consider departing the Baggies in the summer market, and is not ruling out a possible return to Russia.
It would be recalled that Odemwingie two seasons ago departed Lokomotiv Moscow to join EPL side West Brom.
''I have already discussed my decision with the management of West Brom. They know that I honestly struggled for two seasons on the field for the team, not sparing my physical conditions. But now the time has come when I want to fight for the title, but not for survival . Even though my contract with West Brom is designed for two more years, I hope for understanding from the club. I think we agree - and I leave the club, maintaining good relations with all,'' Odemwingie told bobsoccer.ru
He added: ''If possible, I'l try to stay in England. I am happy with everything here. By the way, on Saturday in London, I have a wedding. I will also begin with my agent to discuss options for continuing my career. You ask whether I would be considering proposals from Russia? And why not? Although, I repeat, in the first place for me is the English Premier League.''
Osaze Odemwingie ended the last two seasons as the Baggies top marksman in the Premiership.
Latest News