AC Milan Include TAYE TAIWO On Roster, As Benfica Revive Interest
Published: May 24, 2012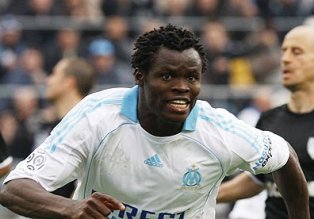 AC Milan have included the name of the Nigeria international Taye Taiwo on the roster for the 2012 - 2013 campaign, reports milannews.it.
Despite Taiwo's inclusion, his future at the 2011 Italian champions remains unresolved. The defender has repeatedly stated that he was happy at Queens Park Rangers, and wishes to remain in the Premiership.
''The thing is with Gianluca, you would never see him in training. But if we had a game on Saturday, he would pop in on Thursday or Friday - and he would always play the match. That's something I never understood.
''Theo Walcott should target Gianluca Zambrotta, he won't be able to deal with his pace,'' Taiwo told English media before Arsenal met AC Milan in the Champions League.
Those statements suggest Taiwo is unhappy with most of his teammates at AC Milan, and the club may be willing to allow him move in the summer.
Portuguese newspaper O Jogo says Taiwo could be heading to Benfica in the summer market in a player plus cash deal which would see midfielder Axel Witsel move in the opposite direction.
Latest News