KADIRI IKHANA Targets Win Against Zimbabwe
Published: May 26, 2012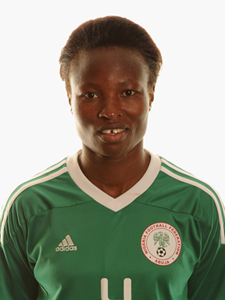 Super Falcons Coach Kadiri Ikhana wants to steer the Women's National Team to victory on Sunday in the African Women's Championships' final qualifier against Zimbabwe.
The 45-man Nigeria delegation arrived Harare on Friday afternoon. The Falcons, eight time champions of the competition, if they get a favorable result tomorrow would almost be guaranteed qualification for next year's tourney holding in Equatorial Guinea.
''The match means a lot, it's a two-legged match and will determine which team qualifies for the Africa Cup of Nations and is very important. I am new in the job but not new in coaching where I have coached for 32 years and there is nothing different coaching men and women's football. I have brought three foreign-based players and two of them play in Sweden and one in Turkey.
''In football there is nothing like underdogs and we have just come to get our three points. We believe Zimbabwe have been in women's football for a long time now and they are improving and if they continue like this they will become big,'' Kadiri Ikhana was quoted as saying by herald.co.zw.