Official: KABIR OJIKUTU Remains With Radomiak Radom Until 2014
Published: June 10, 2012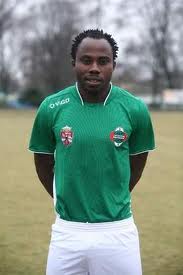 As reported by the website of Radomiak Radom, Nigerian midfielder Kabir Ojikutu has extended his stay with the Polish III Liga champions by an additional two seasons.
Ojikutu's previous contract was due to expire on June 30, 2012. After impressing in the 2011 - 2012 campaign, where he scored two goals in 27 matches, management decided to reward him with a new contract which keeps him with the Greens until June, 2014.
The 23-year-old has spent five seasons in Poland playing for Stal Glowno, Ilanka Rzepin and Radomiak Radom.
Photo Credit: echodnia.eu
Latest News