FANENDO ADI Nets Brace In Test Game
Published: June 10, 2012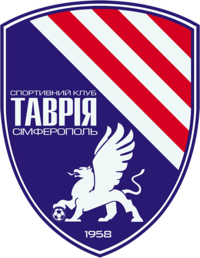 Ahead of the resumption of the Ukrainian Premier League, today, Sunday, Tavria played a sparring game featuring
reservists, junior players and potential recruits, reports football.ua citing the official website.

Tavria Greens which had Fanendo Adi, Afolabi and Alimi defeated the Tavria Yellows by 2-1, the two goals for the Greens coming from the boots of youngster Fanendo Adi.

Nigeria international Dele Adeleye, omitted from Nigeria's June games, was on the losing side.

Meanwhile, as reported by the official website of Dynamo Kiev, the vice-champions will start pre-season training in Austria from June 14 - 24. During that time, test games will played against Obafemi Martins' Rubin Kazan, German 2 Bundesliga side Karlsruher and Austrian club Kematen.
Latest News