LUKMAN HARUNA Praises Coach YURI SEMIN
Published: July 16, 2012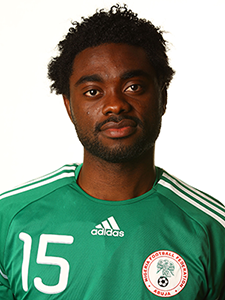 Dynamo Kiev midfielder Lukman Haruna has praised the coach of the capital team, Yuri Semin in an interview with the official website of the Ukrainian vice - champions.
'' I believe that Yuri Semin - a very good man. He leads the team with exemplary efficiency. This is an excellent, experienced professional.
''He has a good sense of humor and uses a subtle approach to solving the problem issues. In addition, he is surrounded by good staff.
''Semin unites us all, does so that we feel as one family. Certainly, he is a wonderful man for the job,'' said Haruna Lukman.
Lukman Haruna was involved for the entire duration of the game in Dynamo Kiev's 1-0 victory over Metalurh Donetsk, but was booked by referee Vitaliy Godulyan after 37 minutes.
''I do not think I deserved the card. But I do not blame the referee. He is the ruler of the field, he sees everything better, but I think it was an excessive punishment for me, because it was only a first offense on my part,'' says the former Monaco player.