ABDULWAHEED AFOLABI Joins Metallurg Donetsk
Published: July 17, 2012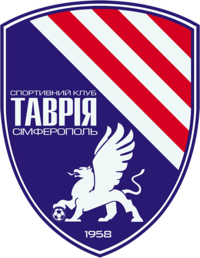 The Nigerian contingent at Ukrainian Premier League club Tavriya has reduced by one.
According to terrikon.com, Olympic National Team invitee Abdulwaheed Afolabi has left the Simferopol based club and signed a contract with FC Metallurg Donetsk, which once paraded Dele Adeleye.
The terms and financial details of the 20-year-old's contract were not disclosed by Metallurg Donetsk.
In four matches played in the Premier League last season, Afolabi failed to score. However, he scored 5 goals in 8 games in the youth championship.
Now left at Tavriya are Dele Adeleye, Sani Kaita, Fanendo Adi, Mohammed Aliyu, Jamiu Alimi