Marseille Working On Deal For TAYE TAIWO
Published: July 19, 2012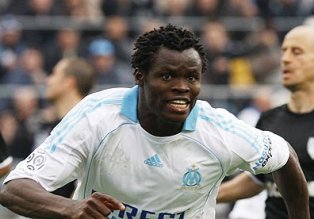 Olympique Marseille are looking for a replacement for the former Lorient defender
Jeremy Morel, who failed to impress in his first season with the France powerhouse.

As reported by 10 Sport, the top candidate being considered by the Marseille hierarchy is the AC Milan wing back Taye Taiwo. Sporting director of Marseille, Jose Anigo is discussing with the AC Milan chiefs. So far, negotiations have been positive.

AC Milan have agreed to Taiwo's transfer to Marseille, provided the French team pays his annual wages of two million euros. The hypothesis is that Taiwo would arrive Marseille on loan with the club having the option of first refusal at the end of the 2012 - 2013 season.

Taiwo, 27, had played for Marseille for six seasons before his transfer to AC Milan. He scored an impressive 17 goals in 192 matches.