KENNETH OBODO: Grosseto Offered Me Higher Wages
Published: July 24, 2012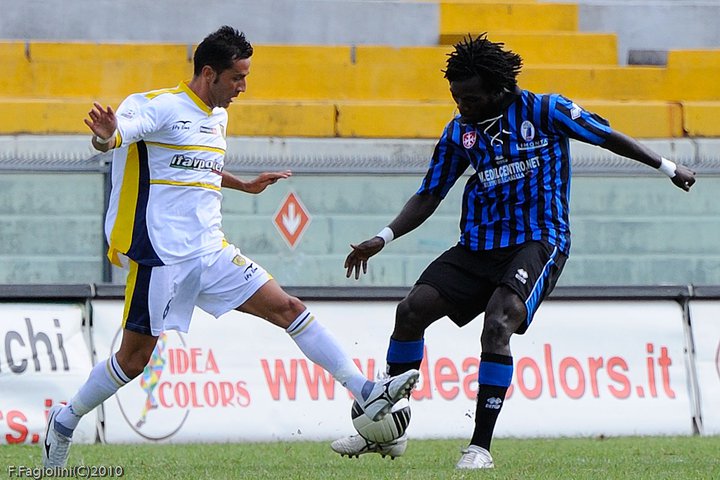 Serie B club Grosseto have officially announced the signing of the 27-year-old Nigeria midfielder Kenneth Obodo. Prior to the unveiling of Obodo by the Little Bulls, he was on the wanted list of Benevento and Empoli.
Kenneth Obodo, the younger brother of Udinese star Christian, abandoned plans to join Benevento and settled for Grosseto due to economic and sporting reasons.
''Benevento are recruiting massively in the summer transfer market as they have ambitions of winning the championship. It is true they wanted me, but the contract they offered me did not appeal to me. Also, I did not fancy playing in Italy's third- tier after spending three seasons with Pisa. Grosseto offered me higher wages, I signed a two - year contract with the club,'' Kenneth Obodo told
allnigeriasoccer.com
in a telephone conversation.
Christian Obodo, who is an Udinese player, is reportedly the target of CSKA Sofia and APOEL Nicosia in the summer transfer market. Kenneth has given a hint on the possible destination of the Nigeria international.
''I spoke to Christian this morning( Tuesday, ed). He told me several clubs are interested, but the most concrete interest is the one from APOEL Nicosia. CSKA Sofia are no longer in the picture. After spending 11 years in Italy, Christian is now processing an Italian Passport. He does not want to leave Italy without that document,'' said Kenneth Obodo.