IZUNNA UZOCHUKWU, IGBOUN Praised In Denmark
Published: July 25, 2012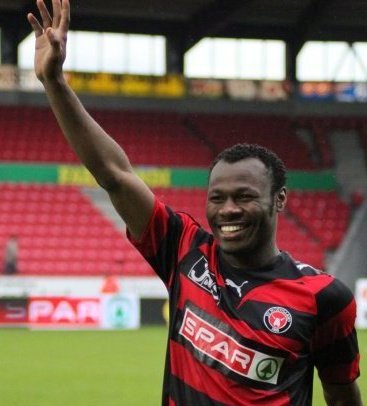 On Friday, AC Horsens play host to FC Midtjylland in the third round of matches in the Danish Super Liga.
Central defender of
Den Gule Fare,
Mads Agesen
has opined that they must be organized as a team to stop the forays of Midtjylland. The 29-year-old has showered praises on two Nigerian players - Izunna Uzochukwu and Sylvester Igboun.
Agesen told the official website of AC Horsens: ''Sylvester Igboun is a talented and explosive player, and players like Izunna and Mads Albæk are skilled in the pressure game. Izunna is perhaps the best at his position in the premiership.''
FC Midtjylland are fifth after two rounds of matches in the Danish championship.