VICTOR OBINNA Admits MOURINHO,BILIC Have Similar Styles
Published: July 25, 2012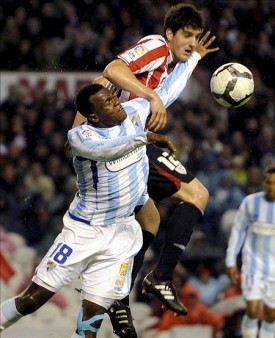 Source: Championat.com
Lokomotiv Moscow forward Victor Obinna has admitted that the style of coaching of Slaven Bilic reminds him of his days at Inter Milan under the tutelage of Jose Mourinho.
''The style of Bilic reminds me of Italian. It is especially true of Jose Mourinho. Bilic has roughly the same training as Mourinho. Slaven and Jose have very intense workout. It seems to work and does not last too long, but how much we all have time!
''Plus, Bilic and Mourinho asked us to play as compact as possible. This is what we are paying too much attention to. On the whole training process of Jose and Slaven is similar,'' says Obinna to Sport Express Russia.
Against newcomers Mordovia Saransk last weekend, Victor Obinna lasted the entire duration of the match.