Official: SIMON ZENKE Inks Two - Year Deal With Nancy
Published: August 02, 2012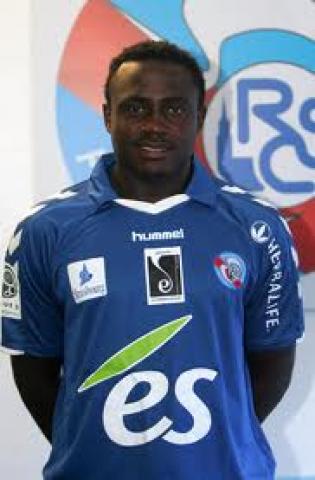 AS Nancy have secured the services of the former Nigeria youth international Simon Zenke on a two -year deal, announces the official website of the Ligue 1 club.
''Released from his contract with Turkish club Samsunspor, Simon Zenke is committed to two seasons with ASNL. Played at Racing Club de Strasbourg with whom he won the Gambardella Cup in 2006, the Nigerian striker has played two professional seasons in Alsace before leaving for Turkey in 2010. He was presented on Thursday evening for spectators who attended the team training,'' Nancy said in a press release.
The highlight of Zenke's sojourn in Turkey was clinching the award as the top scorer in the second - tier with Samsunspor in the 2010 - 2011 season.
Simon Zenke had been under contract with Samsunspor until June 2013. Following the relegation of Samsunspor at the end of last season which meant a drop in revenue, the club could not meet the wage demands of Zenke and had to severe ties with the ex Niger Tornadoes star.