FRIDAY NWANKWO - KUJAH Remembers Mom, Fights For OLISEH
Published: August 10, 2012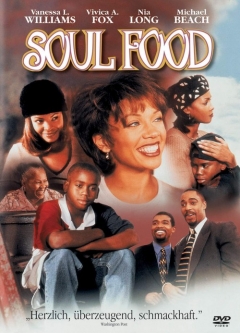 Almost a year after the burial of his mother in Abagana, Anambra State, renowned FIFA licensed agent, Friday Nwankwo-Kujah tells
allnigeriasoccer.com
that he is still filled with loving memories of the good old days with his Dear Mama…
ANS: Let us start off by expressing our condolence on the death of your mum. We recall that a lot of top personalities attended the burial last November. How did it go?KUJAH
: First, I have to thank God. I was happy that a lot of people were at the burial, especially some footballers and ex-players like Jay Jay Okocha, Victor Ikpeba and Waheed Akanni. Also at the wake keep, I was happy that my mentor, Dr Ifeanyi Patrick Ubah was there, while former Golden Eaglets' coach, Fanny Amun came and stayed with me for four days.
All my friends from America, London, Paris and other places abroad were also there. My invitations did not waste, as they were fully honoured and everyone I expected was there. A lot of journalists and some people from State House were also in attendance. I am still very, very happy that, anywhere my mum's spirit is now, she will be happy that she has a son like me. The burial was a splendid send forth that was like a carnival. All I planned was approved by God and I pray he will give me the power to do more.
ANS: It's now almost a year after the burial, what memories do you have of mama? Tell us what she used to tell you during her days on earth.KUJAH
: I have to thank God that she was able to bring me up in the catholic way. She made me and my siblings have faith in God; making us believe that it is only God that can answer our prayers – anything we need, we must channel it to God. I will remember her with this and how she taught us to pray. I am following in her ways, so that even my child that is four years old knows how to pray. In fact, I am happy that the Igbo name she normally called me translates to 'God is my witness.'

ANS: That surely is very revealing. Back to the burial … you spoke about many personalities present, what about officials of Nigeria Football Federation and National Sports Commission? We they there or did they give you any disappointments?KUJAH
: I have no disappointments, in the sense that I have seen over the years how the NFF respond to matters like this for other people. In my case, the big man in the NFF, Alhaji Aminu Maigari ensured that his vice-president, Chief Mike Umeh was represented at the burial and they presented me with something tangible. The vice-chairman of Anambra State FA was also there.
As for the players or ex-internationals, as long as Jay Jay and Ikpeba were both there, I was satisfied. Which other players has a name more than Jay Jay in Nigerian football? At the same time, Fanny Amun was there; a World Cup coach, who taught Kanu Nwankwo and others how to play football and won the U-17 World Cup at Japan '93 … I was highly honoured to have him. It was a carnival and memory of the occasion will stay forever in the history of my village. No disappointments whatsoever …
ANS: We know that you also manage three big players of the present Super Eagles dispensation – Obinna Nsofor, Apam Onyekachi and Elderson Echiejile – but they were not at the burial. What happened?KUJAH
: There was nothing wrong with them. For instance, Nsofor sent a lot of text messages to me, to wish me well and prayed for me. He also called me afterwards to know how it went. Apam sent his younger and older brother, and they were both there. Although I did not hear from Echiejile, I know that it was because he was busy with his club and transfer matters.


ANS: What will you say of their chances in the Super Eagles under Stephen Keshi?KUJAH
: Their chances are bright, but it's left for them to fight and get the jerseys. They have the talent and I will not be the one to fight for them. If they are better than other invited players in their positions, they will be given a chance. I trust Keshi, he does not work with sentiments; he will give them what they deserve in their positions.

ANS: Okay, Keshi is now under the microscope … what do you think he needs to succeed on the Eagles' job?KUJAH
: The support of all Nigerians and assistance of the FA, that's all he needs. If the NFF can support him the way they supported Samson Siasia, Keshi will succeed. They should give him all facilities given to Siasia. Whatever Siasia wanted was what he got and, if the same is given Keshi, I believe the sky is our limit with the new coach in charge. No doubt, Keshi can take us back to number five in the world.
ANS: That sounds challenging, but there are still many Nigerians who believe that the NFF is still not the best we can get. From Galadima to Lulu and now Maigari, what do you think is wrong with the NFF?KUJAH
: There is nothing wrong with NFF. The NFF is okay, and this is the first time I've seen the NFF carry people along, and even get many ex-players involved. I think where we have a problem is in the technical department. That's the only problem we have.
ANS: What were the things that made Nigeria stand out in days of yore?KUJAH
: I remember that, during the days of Sani Toro as secretary-general, we were able to win the Olympics gold medal because we had a very vibrant technical department in place at the FA. During that same time, we won the Nations Cup outside Nigeria and qualified for the World Cup … just because we had the right technical input and the right set of people in place.
At that period, I was happy to be a member of the welfare sub-committee and I know the impact we made. At that point, it was clear that whoever was joking with football was joking with the reactions of millions of Nigerians. I sacrificed a lot of my time; because I love Nigeria and because I wake up with football, I drink football and I eat football. That was a time when we served Nigeria selflessly and always wanted people to feel our impact and our contributions.
ANS: Finally, what is your reaction to the NFF's choice of a foreigner as head of the technical department, which the sports minister, Bolaji Abdullahi has put on hold?KUJAH
: I am totally against having a foreigner in that positition! For me, Sunday Oliseh is the answer, if we want to revive our football. We should forget about his character or attitude on the field. There is nobody like Oliseh. Put Oliseh and Emma Okocha there, as technical director and assistant technical director, and I am sure they will do a good job.
I have seen them in recent years, doing great things abroad, and I have seen the number of refresher courses they have attended. Put Oliseh and Emma Okocha there and they will get the job done. They can make our football good and get better than it is at the present.
ANS: Thank you for giving us some of your time…
KUJAH
: You are welcome…
Sam O'Femi FasetirePhoto Credit: sharetv.org