Liberia National Team Intensifies Training For Nigeria
Published: August 10, 2012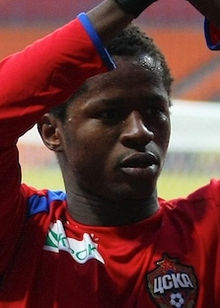 The male national football side of Liberia has intensified training at the ATS in Monrovia ahead of the planned Fifa match day encounter against Equatorial Guinea and the South Africa 2013 nations cup qualifying match against Nigeria.
The training will move to Harbel, Margibi County on Saturday August 11, 2012 with the assistance of Firestone Rubber Plantation Company.
On Sunday Aug. 12 at 3:00PM, Lone Star female, (which has also commenced training for future challenges), team- A versus Team B, and at 4:30 PM, Lone Star Men's team versus Senior Professional (a collection of former national team players and other stars).
The training activities are also geared towards mobilizing Liberians ahead of the Liberia versus Nigeria match in early September.
Players currently involved with the National team's training are: Goalkeepers. Nathaniel Sherman (UMC Roots), James Galley (Watanga FC), Mulbah Urey (BYC),
Defenders:Teah Dennis (BYC), Trokon Zeon (LISCR FC), Solomon Wesseh (LPRC Oilers), Myers Garlo (BYC), Musa Dargbason (LPRC Oilers) …
Midfielder, Martin Karndu (LISCR FC), Leon Power Quamie (BYC), Isaac Pupo (LPRC), James Soto Roberts (LPRC Oilers), Abraham Karpeh (Nimba United), Abraham Barshall (Nimba United), Sekou Manubah (LPRC), Nnusorn Mator (Nimba United) and Sylvanus Morris (Breweries)
Strikers, Trokon Myers (BYC), Pokar Roberts (Watanga), Mohammed Varney (LISCR FC), Trokon Myers (Fatu FC), and Joshua Morris (LPRC).
Meanwhile, the LFA, as recommended by the technical staff, has faxed 11 overseas players for the planned Fifa match day encounter. The players include the usual names but Indonesia based Boakai Foday, Edward Junior Wilson and Abel Quioh are also invited by coach Smith
(Source: liberiansoccer.com)